£15 Million in Government Funding for Garden Communities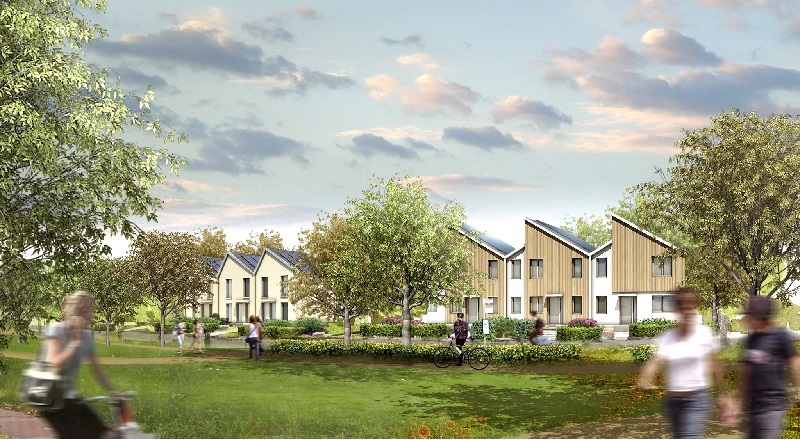 Thousands of new homes and jobs are set be created in neighbourhoods across England as part of a £15 million government funding scheme aimed at establishing more green communities. The announcement was made in a statement on the 21st May by Housing Minister Stuart Andrew during which he suggested that the programme will deliver up to 16,000 new homes per year from 2025, whilst driving growth and enhancing 43 towns and villages up and down the country by including green, wildlife-friendly spaces in the centre of new developments.
The Minister claimed that the funding will contribute to the regeneration of a number communities, including:
Long Marston in Warwickshire, which will see 3,500 new homes built, with a requirement for 35% affordable housing.
Halsnead Garden Village in Knowsley, in which 1,619 new homes will be delivered alongside a country park, wetlands and restored wildflower meadows to improve biodiversity.
West Carclaze Garden Village which will see up to 1,500 new homes built in a sustainable manner that promotes the health and wellbeing of its residents.
The Department for Levelling Up claims that this funding scheme will breathe new life into communities, predominantly in the North and Midlands, that have for too long been deprived of adequate investment, whilst supporting up to 200,000 jobs, boosting the construction of affordable homes and promoting sustainability.
The announcement was met with enthusiasm by Peter Freeman, Chair of Homes England, who commented:
"Working collaboratively and supporting locally led ambitions to deliver well-designed and great quality new places and communities in the right places is central to our mission. This funding will support the delivery of much needed homes and bolster the local economy."
However, this is by no means a novel or trailblazing announcement from the Government. In fact, the previous two administrations also pledged funding to help subsidise the construction of new garden villages and towns in England, with mixed success on actually delivering homes on such sites.
Infrastructure costs and lack of money to deliver it at the scale required has often been a main reason for slow or no delivery of housing. The devil will be in the detail of what conditions local authorities have in terms of accessing and using this funding to overcome these hurdles, which has proved to be a familiar problem with other government-backed projects.
Each government has thus far fallen into the same trap of pledging a relatively moderate amount of money for garden villages, which then has to be shared between a large number of projects that all require substantial capital in order to deliver thousands of new homes, plus supporting infrastructure. While it may seem cynical to say, it is likely that £15 million split between 43 communities around the country will lead to similar outcomes that have been seen following previous attempts to use new towns and villages as a silver bullet to end the housing crisis.
Previous Articles