Review: Cllr Ian Ward Politics of Planning Roundtable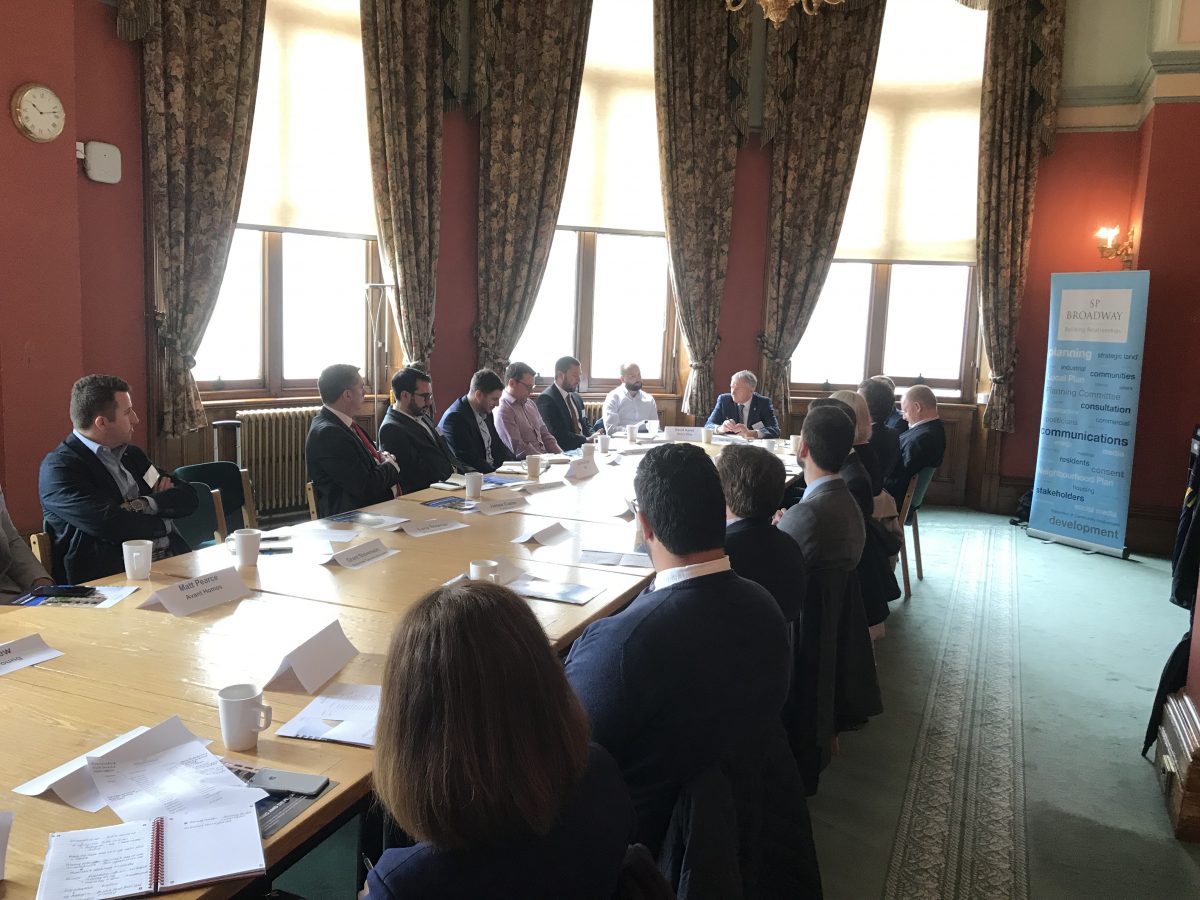 On Friday 14th June SP Broadway held a Politics of Planning breakfast roundtable discussion with Cllr Ian Ward, Leader of Birmingham City Council, attended by representatives from Adlington, Avant Homes, Avison Young, Bloor Homes, Cortland Partners, DP9, Galliard Homes, Hayfield Homes, Henry Riley, Rainier Developments, Richborough Estates, RPS Group, Spitfire Bespoke Homes, Strutt & Parker, Turley, and Waterman Group.
Cllr Ward offered a brief insight into his vision of development in Birmingham, the fastest growing city in the UK, outlining the demographic changes affecting the city and the bold steps taken by the City Council to meet expected demand for both housing and office space. He was clear in his aspirations for Birmingham – HS2 and the Commonwealth Games provided excellent opportunities for regeneration and would help unlock sites to meet the ambitious targets in the Birmingham Development Plan (BDP).
The need for a policy basis for family homes in the BDP was discussed, with attendees stressing the need to deliver a mix of housing that could serve a wide-ranging demographic and an ageing population. Attendees also considered the need for a joined-up approach to planning across the West Midlands region to reduce costs and provide certainty. Plans to expand the city centre were discussed, as was the Council's emphasis on quality for forthcoming schemes.
What is clear is that the Council are committed to providing a welcoming environment for developers and will work proactively to provide certainty and available development sites.
Other points discussed during the roundtable included:
The importance of releasing Council-owned land in the city to ensure a sustainable land pipeline.
The changing nature of retail and the need to transition some spaces to alternative use.
Holding Government to its infrastructure commitments, particularly to build HS2 to its full length.
The pressing need to move away from the use of private vehicles towards public transport and cycling to meet the Council's air quality targets and improve quality of life.
We would like to extend warm thanks to Cllr Ward and guests for their contributions to the discussion.
Previous Articles