Government set for a year of confrontation with local authorities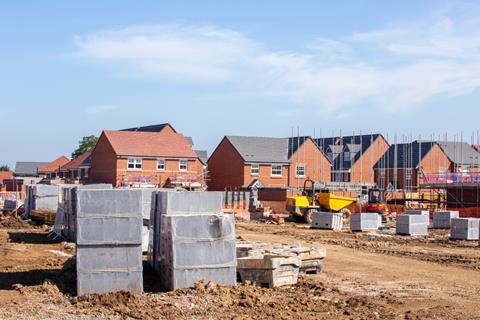 Research from Savills published last week showed that many councils are still failing to exhibit a 5-year housing land supply and an adopted Local Plan. Data also revealed that 46% of local authorities unable to demonstrate a five-year land supply do not have an up-to date Local Plan either. Significantly, six local authorities either withdrew their draft local plans or had them fail at examination in the last year. This is evidence that councils are in limbo over the Planning White Paper; clearly many are keen to wait until legislation comes forward.
Planning Authorities also came under fire after a study showed that brownfield land registers 'massively underestimate' the extent of available brownfield land suitable for new homes. The study from regeneration developer U+I claims that 348,000 homes could be built, accounting for nearly 29% of housing need arising by 2030. The research found a lack of "clarity and consistency" in the way data is uploaded by councils to registers, and a wide disparity between councils in what comprises a brownfield site.
On top of this, the Government also came under fire from a coalition of 18 countryside and wildlife charities, who warned that proposed planning reform would 'halve' the opportunity of local people to influence what happens and where in their communities. Led by the CPRE, the 'Vision for Planning' praised the Government for revising the housing need algorithm, but also called for it to go further to tackle the climate and ecological crises.
All this seems to point not only to a war of words between the Government and critics of its ambitions to build more homes but to an active resistance from local authorities to driving up numbers.
However, in the midst of this, MHCLG announced that new house building between July and September 2020 had increased by 111% compared to the previous quarter. Robert Jenrick praised the buoyancy and resilience of the housing and construction industries, adding that the figures "reflect the government's commitment throughout the pandemic to support industry to enable construction sites to remain open and operate safely".
Though we are only two weeks into the new year, it seems that councils, charities and the Government are set to continue to be at odds over building more homes, with clashes potentially flaring up in Parliament over planning reforms and across town halls as councils dig their heels in on demanding lower housing numbers.
Previous Articles