Calls for streets to be given power to control development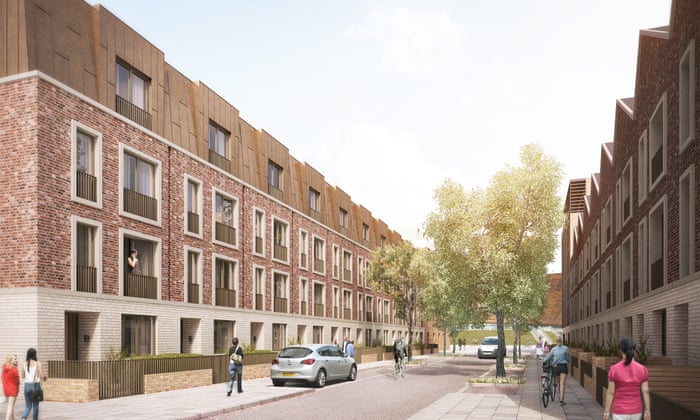 This week saw the publication of Policy Exchange's Strong Suburbs policy paper. Central to the proposals outlined in the document is the introduction of powers for individual streets to jointly agree on plans to add storeys to existing properties. The collaborative approach would be facilitated through "street votes", with individual home-owners able to present plans to the Local Authority on design and height.
Plans would need to be approved by a majority of at least 60%, with a turnout threshold of 50%, along with a number of other caveats, including definitions of a 'street'. The report claims that modelling suggests the proposals could deliver up to 110,000 homes a year.
According to authors Dr Samuel Hughes and Ben Southwood, the proposals would change the dynamics of the conversation around housing development in the UK, incentivising existing residents to not only support new homes in their area but also to enable them to deliver them directly. The potential financial benefits, estimated at around £900,000 per household, as well as the ability to jointly agree plans for beautiful buildings will, in theory, turn NIMBYs into developers.
Indeed, the Daily Mail described the proposals as an opportunity to "Rebuild Britain to look like Bridgerton". Policy Exchange's ideas draw praise from Robert Jenrick, who said:
"Policy Exchange has led the debate on empowering communities, winning support for development, and creating beautiful popular homes. The Government supports enabling communities to set their own rules for what developments in their area should look like, ensuring that they reflect and enhance their surroundings and preserve our cherished local heritage, and Policy Exchange is continuing this vital conversation."
Policy Exchange have certainly produced an innovative new approach here and one which attempts to address the central issue in planning, namely overcoming local objection, by giving a direct incentive for home-owners to back delivering the homes the UK needs. However, despite the sentiment being absolutely right, the estimate of 110,000 homes a year seems optimistic to say the least. The paper states that streets would have the power to prohibit additional storeys on buildings from accommodating new dwellings such as flats or HMOs. Indeed, some Local Authorities already have policies in place to limit the number of this sort of housing on individual streets. If residents agree to do this, then their street plan will result in no new dwellings, just a lucrative extension to their own homes.
Moreover, with the Government extending Permitted Development Rights to allow for up to two storeys to be added to existing homes, it is fair to ask how many home-owners will go through the extensive process of a street vote when they can just add the extension they want anyway.
The report outlines the extensive local authority resources that will be required to make street votes happen and take them through the entire process. While streets would have the option of agreeing a design code, this is not a requirement and so the council's planning department could be faced with dozens of individual applications all at once. With local authority resources and staff already stretched, this could present a further burden, particularly with authorities potentially having to comply with strict new, streamlined deadlines for adopting Local Plans.
The Secretary of State has voiced his approval and it will be interesting to see whether the Government will take this up as an official policy. New thinking about how to fundamentally change the public's view of house building is certainly welcome either way.
Previous Articles