Government to end Help to Buy six months early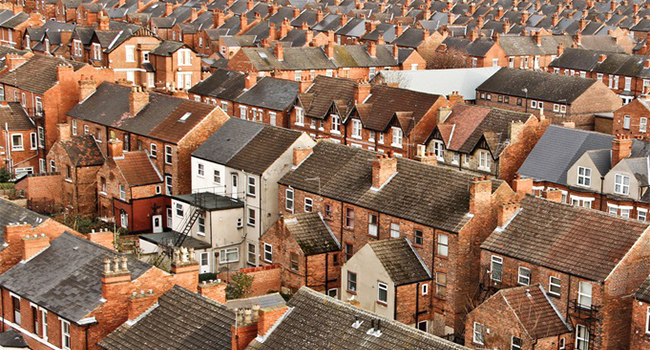 The Government has decided to close applications for Help to Buy six months earlier than originally planned. This has blindsided not just Tory MPs, but thousands across the country, whose hopes of finally getting a foot on the housing ladder have been dealt a blow by this announcement.
Help to Buy, launched by former chancellor George Osborne in 2013, resulted in the Government contributing £22 billion to support homebuyers accessing the property market. The policy has proven to be particularly popular with young parents and families, who have benefitted from being able to buy a home worth up to £600,000 with a 5% deposit, with the Government acting as a guarantor for the next 15%. In its first year, a fifth of new builds sold were purchased as part of Help to Buy, giving a boost to the development industry alongside first time buyers.
Prominent Tory backbencher Sir Iain Duncan-Smith reacted scathingly to the news, describing the decision by the Department for Levelling Up as "disgraceful". Adding that it's "hardly the action of a government wanting to bring home ownership to all."
In response to the criticism, a spokesman for the Department for Levelling Up, Housing and Communities pointed out that Help to Buy is "just one of the ways the Government has made homeownership more achievable and affordable. Shared ownership, First Homes and the mortgage guarantee scheme continue to support homeownership".
Whilst the scale and scope of the Government's recent announcement remain unclear, the overriding hope is that the premature end of Help to Buy does not unduly impact the ability of thousands of predominantly young Brits from buying their own home. Although, it would appear that reaching that first step on the housing ladder, for many, has just been made more difficult.
First Homes, where developers offer eligible, first-time buyers a property with 30-50% of the market value taken off the price, could prove to be a viable alternative, once Help to Buy eventually closes for applications in the autumn. A degree of uncertainty still remains as to whether this will be enough to fill the vacuum created by the early conclusion of one of the Government's most popular and successful housing policies to date.
Previous Articles