Housing Delivery Test adjusted by MHCLG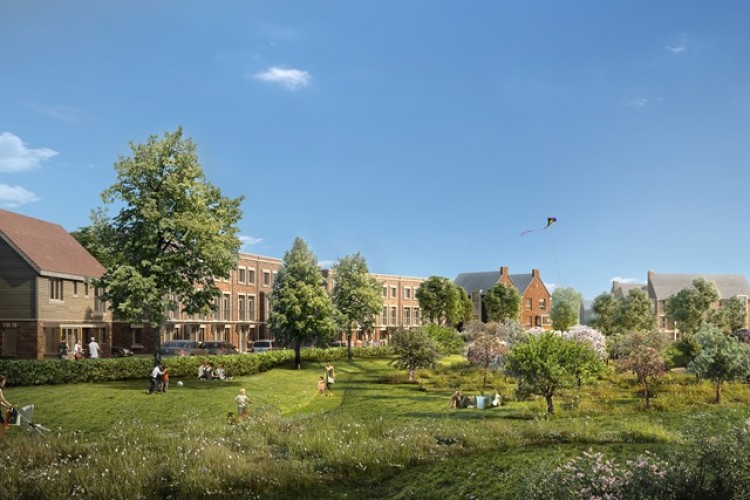 In a Written Ministerial Statement published this week, Christopher Pincher MP announced that for the second year running adjustments will be made to the Housing Delivery Test to account for the continued impact the COVID-19 pandemic is having on the planning industry.
The Housing Delivery Test measures the net homes delivered over the previous three financial years against the homes required over the same period.
Last year the Government removed the requirement figure for March from councils' figures and this year have gone even further by announcing the removal of figures from the start of April to the end of July. This equates to a staggering 122 days – approximately a third of the year.
Other changes allow newly formed unitary councils like Buckinghamshire Council to choose for the first five years whether to use the new or old council boundaries in their calculations. Previously unitary councils could only choose for the first year.
Commenting on the amendments to the test, Pincher said: "Over the course of the 2020-21 measurement year, there were considerable variations in levels of housing delivery as local authorities and construction industry continued to face disruption on a national, regional, and local level due to the pandemic."
Pincher did insist penalties "for under-delivery will be maintained, as set out in the National Planning Policy Framework (NPPF)" for any local authority who delivers under 95, 85 and 75 per cent of their required housing.
The outlined amendments made to the HDT could mean the number of councils falling into one of the three 'danger categories' is likely to reduce significantly. Last year, with only a month taken out of the equation, Savills estimated seven councils managed to get above 85 per cent and 12 managed to get over the 95 per cent mark.
This obviously has an impact on any applicant hoping to point to failure on the HDT as a basis for an approval.
Despite the Government stating COVID as the main reason for the changes, the pandemic has not impacted all aspects of the planning industry. In the Telegraph this week it was reported Barratt Homes registered 17,243 home completions – a 37 per cent increase from last year and just 613 homes shy of 2019's figures.
This raises the question as to whether the changes to the HDT are needed or whether it is a way for the Government to placate councillors and MPs, something which will be increasingly important once the Planning Bill is published. With the government expected to publish the 2021 Housing Delivery Test in November, it will be interesting to see how each local authority performs and who the real winners of the changes are.
Previous Articles