Housing Minister Chris Pincher leads planning reform roundtables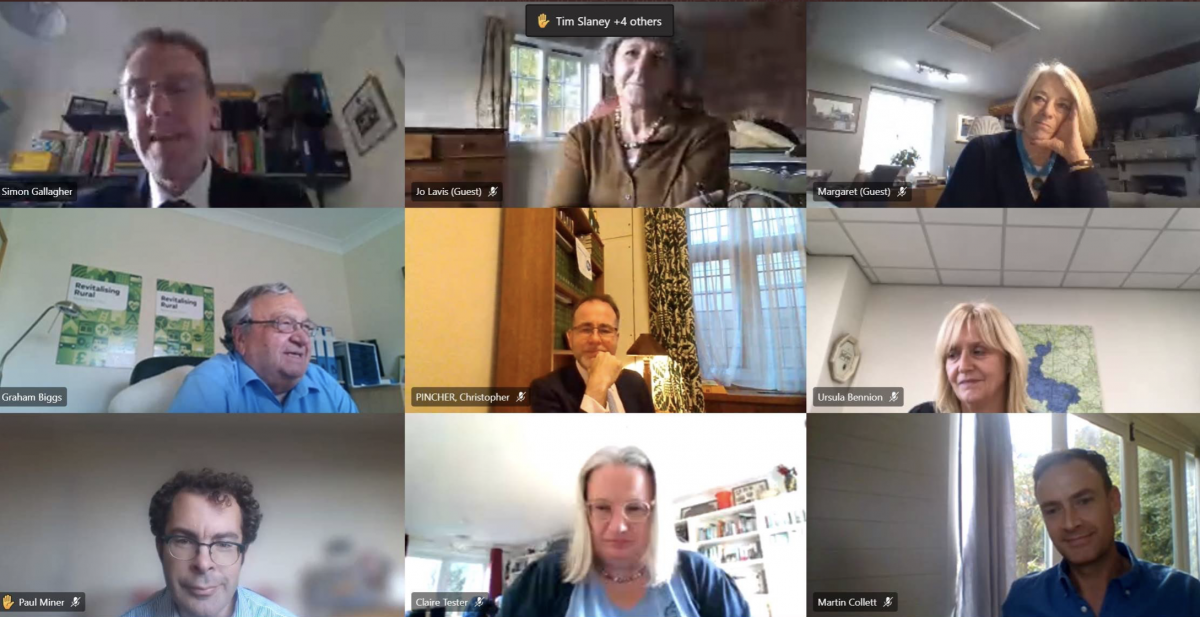 Last week, Housing Minister Chris Pincher chaired a series of roundtable discussions on the proposed Planning White Paper with a selection of industry experts. Tweeting on October 20, Pincher wrote:
"Kicking off the first half of the week with a number of #PlanningForTheFuture roundtables, […] Good to talk to so many as we embark on our ambitious housing agenda."
The series of roundtables covered topics such as neighbourhood planning, the cost of living, and town and country planning. One roundtable was attended by prominent figures from a variety of rural advocacy groups, including Paul Miner, Strategic Planning Lead at CPRE, Jo Lavis, Director of Rural Housing Solutions, Martin Collett, CEO of English Rural, and Claire Tester, Planning Advisor at High Weald AONB. Pincher also held a roundtable with Teeside University art and design students and graduates, who offered a young-person's perspective on the reforms – one which can often be overlooked in consultations.
The Government's decision to hold roundtables with those who have been some of the most vociferous critics of proposed reform is clearly an indication of their intent to try to work through key issues and hash out differences with prominent opponents. The sustained backlash to the White Paper from across the political spectrum, including most recently from former Prime Minister Theresa May, has been embarrassing for the Government, who will want to avoid further embarrassment in the form of a potential Commons defeat. Whether the roundtables will have a significant impact on the content of the White Paper remains to be seen. However Jenrick, Pincher and Co. are likely to recognise that in its current form, the White Paper could struggle to build a broad enough coalition to pass through the Commons.
Previous Articles