Housing Minister sets out BIDEN approach to planning policy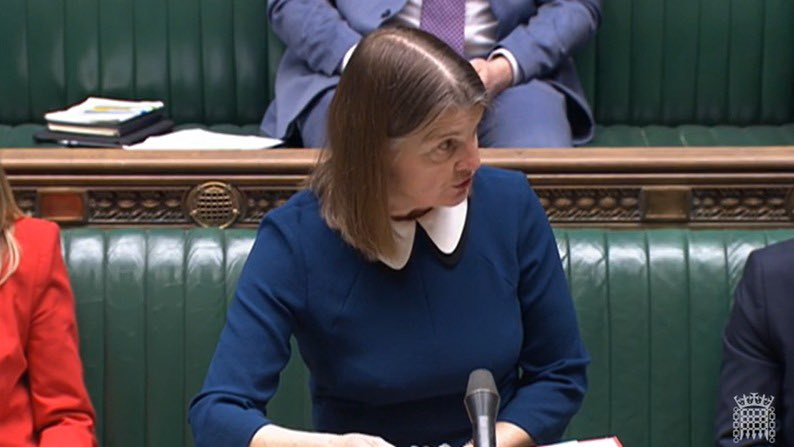 In Parliament's House Magazine, Planning Minister Rachel MacLean MP stated that the Government would put "communities at the heart of a new approach to house building", before outlining her department's broader vision.
She began by acknowledging the scale of the current housing crisis, highlighting that for the past two decades, demand has rapidly outpaced supply resulting in "an entire generation priced out of ownership and a rental sector that has gone from lifestyle choice to necessity for young people".
She pledged to remedy some of the intergenerational unfairness but insisted that this must be accomplished in the "right way", arguing that this is why the Levelling Up and Regeneration Bill is essential. Ms MacLean claimed that the Bill will bring "our aging planning system into the 21st century" by following the Government's new BIDEN approach to housing.
BIDEN is of course an acronym used to articulate the Government's wider approach to planning policy and should therefore (we are told) not be associated with the current occupant of the White House. This approach, the minister explained, consists of the following components:
Beautiful development
Infrastructure first
Democratic, community-led planning
Environmental enhancements
Neighbourhoods shaped by those who live in them
BIDEN is a stark reflection of the precarious tight rope that the Conservative Party are currently navigating regarding the issue of housing. Tory MPs are eager to appeal to their traditional, rural voter base by distancing themselves from the radical, pro-development policies of the Cameron-Osbourne Government that saw a flurry of new homes delivered in order to boost growth at the local level. Whilst simultaneously, the Government are keen to be perceived by the broader electorate to be actively tackling the crisis of soaring housing costs that continues to prevent young, prospective homeowners from reaching that first step on the property ladder.
In her article, Ms MacLean writes that "the vast majority of people understand we need to build more homes. But those same people also want to preserve the things that make their hometown special". This is by no means a controversial statement; however the Government would do well not to straddle both sides of the argument on this issue, as England's desperate lack of affordable housing may be further exacerbated by an increased emphasis on hyper-localism, 'beautiful' architecture and environmental dogmatism resulting from the Levelling Up Bill and proposed changes to the NPPF.
Such a scenario could therefore lead to disaster for the Conservatives at the next general election should housing become a key battleground issue, as they would no doubt struggle to produce any tangible evidence that the Party has made meaningful progress in this area after thirteen years in power.
Previous Articles