Local Elections This Thursday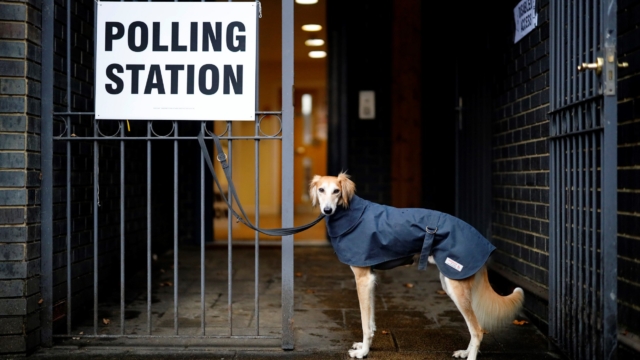 This Thursday, residents across the country will be heading to the polls to elect their local council representatives in what is being touted as a potential disaster for Boris Johnson following the so-called 'Partygate' scandal which has engulfed his administration in recent weeks.
There are 4,359 seats up for grabs in England alone, and the Conservatives are widely expected to sustain heavy losses of around 150 to 250 seats, with some of the more extreme estimates suggesting that up to 800 seats could be lost to Labour, the Lib Dems, Independents and Greens. A bad night for the Conservative Party will likely be interpreted as a rejection of the Prime Minister's premiership and could be considered the final straw for many Tory MPs who are considering handing in their letters of no-confidence to Sir Graham Brady, which would trigger vote of no confidence in the PM.
However, for those predicting that the Conservatives are heading for some dramatic, electoral apocalypse later this week, the result will probably be somewhat anti-climactic. Even assuming that the most pessimistic pollsters are correct, and the Tories find themselves losing 800 councillors on Thursday, there is little evidence to suggest that this will mean the Conservatives losing control of a significant number of councils, because most of the councils holding elections this year are already controlled by other parties.
Sir Keir Starmer, in an apparent attempt to manage the expectation of Labour Party activists, conceded that his party 'might struggle to make gains' in the upcoming local elections. He also noted that despite enjoying a 27-point lead over the Conservatives in London, according to a recent YouGov opinion poll, it is highly unlikely that this will lead to many electoral advances for Labour on the 5th May, as all of the seats being fought in this election in London were last contested in 2018, when Labour won their highest vote share in the capital for over 45 years.
The Liberal Democrats are facing a similar situation. One party strategist described this year's local elections as an exercise in gaining and building on "footholds" where the Lib Dems already have a strong presence. Speaking to the Guardian newspaper in April, party leader Sir Ed Davey appeared to set a low bar for success ahead of polling day, stating: "It will be tough for us because we won a lot of councils four years ago – Kingston, Richmond and South Cambs. So we are fighting from a high base. There's a few we can win, but it's difficult." Somerset is a key target for the Liberal Democrats; the county is holding its first elections since 2017, prior to becoming a unitary council next year. The Conservatives won a majority in Somerset in 2017, but the Liberal Democrats are looking to build on more recent successes in Somerset's districts such as Mendip and South Somerset.
Although this year's local elections are probably going to be disappointing for the Tories, adding fuel to the internal firestorm currently playing out within the parliamentary party, the political landscape will remain predominantly the same, with relatively few local authorities actually changing hands from one party to another. The Conservatives have played down expectations of success, but the party will be looking for signs that their popularity in the North and Midlands has not declined significantly since the 2019 General Election.
SP Broadway will keep you informed of the results of the elections and any implications they could have for planning and development.
Previous Articles