Pincher: 'Planning Bill will come forward early next year'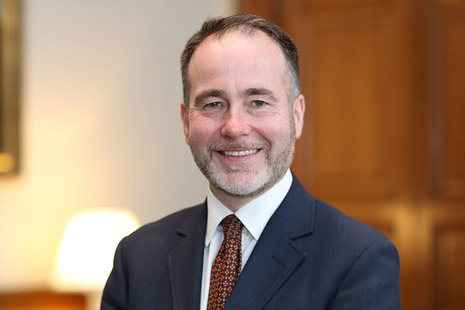 Speaking at the annual Planning for Housing Conference this week, Housing Minister Christopher Pincher stated the highly anticipated Planning Bill will come forward "early next year" and will be informed by the Government's Levelling Up agenda.
Since Michael Gove took over as Secretary of State there has been much speculation about what his appointment means for the future of the Planning Bill, and, crucially, when we can be expected to find out his plans. Prior to the Cabinet reshuffle in September the Government was expected to publish their response to the 44,000 comments submitted as part of the White Paper consultation before the end of this year.
Commenting on the feedback received, Pincher stated that "in order to determine the best way forward we are taking a pause – a step back if you will – to evaluate proposals in the light of the consultation that was undertaken last year, to make sure the planning proposals we have fit with our core mission to level up the country and regenerate communities."
Although Pincher says the Bill will come forward in early 2022, there are rumours circulating that the Bill is timetabled for May and is to be called the 'Regeneration and Planning Bill'. Although only a rumour at this stage, the timing could be deliberate to come after the local elections due across 146 unitary, metropolitan, county, district and London borough councils on 5 May.
With their national poll lead slipping in the last couple of weeks, the Conservatives will be concerned about what that means for the local elections in May, and will not want planning issues to exacerbate their present difficulties. Although on the whole the Conservatives performed well at the last local elections in May 2021, they did lose a number of councils to no overall control in their traditional South East heartlands, including Cambridgeshire County Council, Tunbridge Wells Borough Council, and Oxfordshire County Council.
What we do know at this stage is that Michael Gove is carefully weighing up his options, and, according to Pincher, has taken "deep dives with various experts, stakeholders and with consultation groups to get more qualitative data into the pot". Only time will tell what the Secretary of State decides his course of action is, and when he intends to reveal it.
Previous Articles