Review: Virtual Politics of Planning Roundtable with Cllr David Renard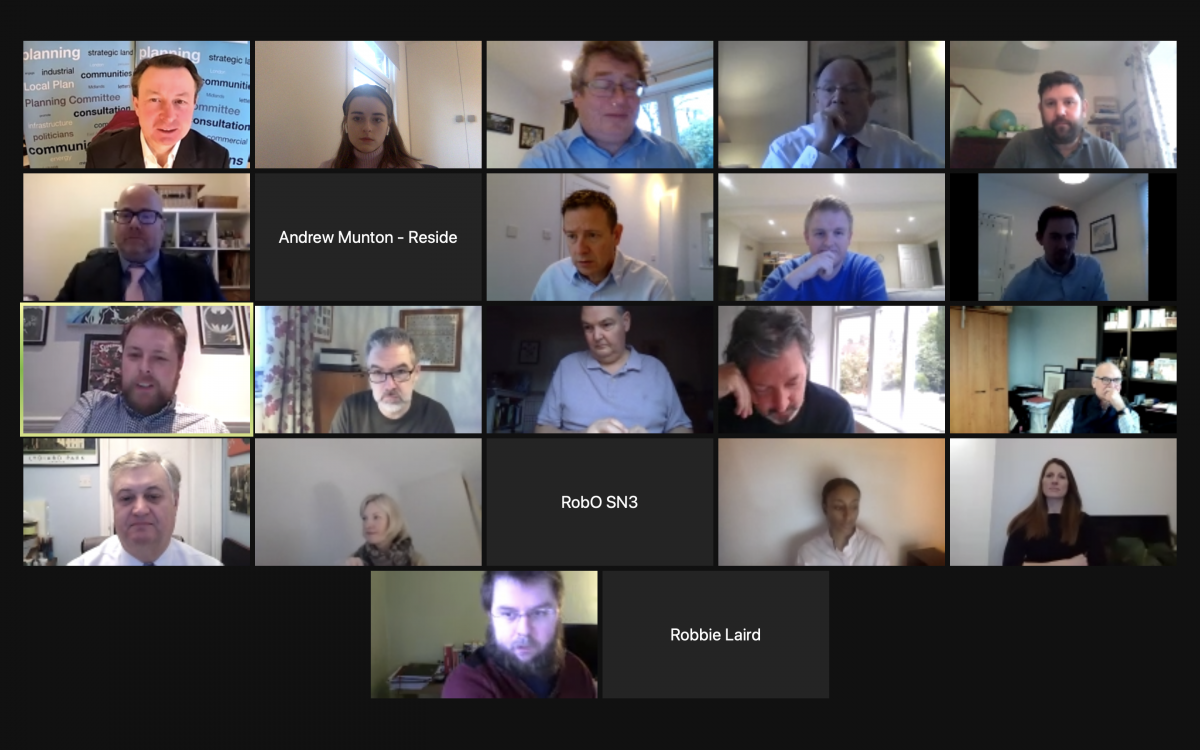 On Tuesday, we were delighted to welcome the Leader of Swindon Borough Council, Cllr David Renard, as our guest Politics of Planning Roundtable speaker.
Colleagues from Bellway, Wilmott Dixon, Danescroft, Savills, Knight Frank, Vistry, Ainscough and Reside joined us via Zoom for a fascinating discussion about the future of Swindon and, indeed, the future of planning in general. As Swindon is currently undergoing a review of its adopted Local Plan, naturally many guests were curious about its progression and expected timescales. Cllr Renard noted the difficulty of gathering evidence during Covid restrictions, and emphasised to guests the importance of building quality developments in the right places.
As the Chair of the Local Government Association's Environment, Economy, Housing & Transport Board, Cllr Renard also responded to questions about the Government's Planning White Paper, in particular the proposed abolition of duty to cooperate and the importance of sustainable development, noting the council's creation of a new Cabinet Member for Climate Change in May 2020. Cllr Renard also topically spoke about the implications of any potential postponement of the 2021 local elections.
We would like to thank Cllr Renard and guests for attending and contributing to an insightful discussion.  Our next online event will be with the Leader of Eastleigh Borough Council, Cllr Keith House, on the 2nd February. This will be followed by the Deputy Leader of Wiltshire Council, Cllr Richard Clewer, on the 11th February.
If you would like to sign up to either of these, please email office@spbroadway.com.
Previous Articles