Review: Virtual Politics of Planning Roundtable with Cllr Chris White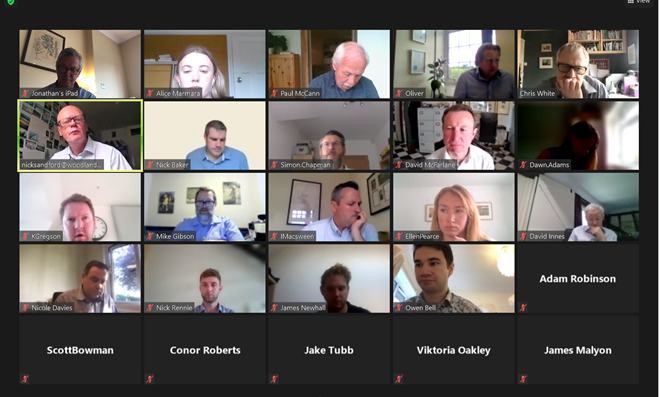 SP Broadway was delighted to welcome Cllr Chris White, Leader of St Albans City & District Council, as the guest speaker of our latest online Politics of Planning roundtable.
Attendees from Inspired Villages, Mactaggart & Mickel, Catesby Estates, Taylor Wimpey, RPS Group and other industry names contributed to the discussion on planning in St Albans. Topics of discussion included the St Albans Local Plan, Green Belt release, and the Planning White Paper.
Cllr White gave an insightful overview of politics and planning in St Albans, highlighting the challenges of updating and adopting a new Local Plan – a plan which was created in 1994. Cllr White also offered some thoughts on Green Belt release and spoke of the importance for developers to maintain a dialogue with local residents and Councillors.
We would like to place on record our thanks to Cllr Chris White and guests for attending and contributing to such an interesting discussion. Our next online event will be with Mayor John Biggs and Cllr Eve McQuillan, Cabinet member for Planning at Tower Hamlets Council on Thursday 8th July. We also have an event with Cllr Edward Heron, Leader of New Forest District Council on Tuesday 20th July.
If you would like to attend any of these forthcoming events, please email alice@spbroadway.com
Previous Articles