Review: Virtual Politics of Planning Roundtable with Cllr Eve McQuillan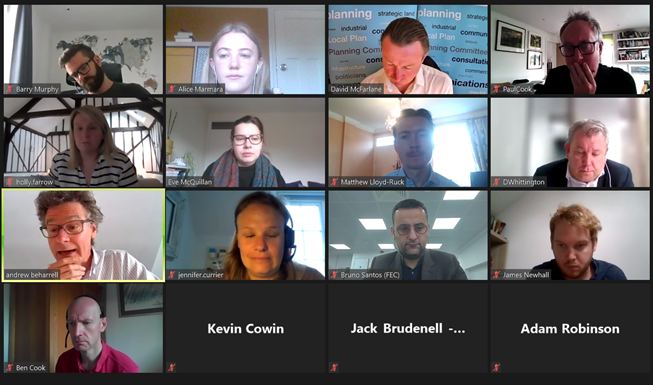 SP Broadway was delighted to welcome Cllr Eve McQuillan, Cabinet Member for Planning at Tower Hamlets Council, as the guest speaker of our latest online Politics of Planning roundtable.
Attendees from Savills, Mace Developments, DC9, Guinness and other industry names contributed to the discussion on planning in Tower Hamlets. Topics of discussion included the housing crisis, estate regeneration, tall buildings, the importance of local centres and emerging planning policy.
Cllr McQuillan gave an insightful overview of politics and planning in Tower Hamlets, highlighting the challenges of tackling the housing crisis, particularly to provide much-needed affordable housing to residents. Cllr McQuillan also offered some thoughts on estate regeneration and the importance of retaining local centres, to ensure development coming forward is right for the borough.
We would like to place on record our thanks to Cllr Eve McQuillan and guests for attending and contributing to such an interesting discussion. Our next online event will be with Cllr Edward Heron, Leader of New Forest District Council on Tuesday 20th July. We also have an event with Cllr Chris Boden, Leader of Fenland District Council on Wednesday 15th September and will have more in the calendar soon.
If you would like to attend any of these forthcoming events, please email alice@spbroadway.com
Previous Articles