Review: Virtual Politics of Planning Roundtable with Cllr Johnny Thalassites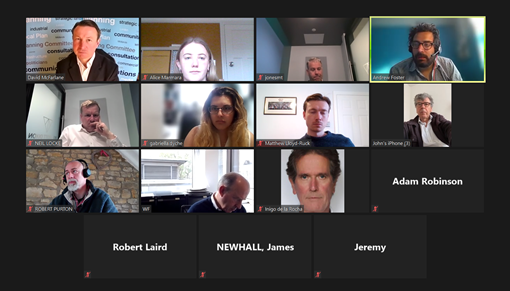 SP Broadway was delighted to welcome Cllr Johnny Thalassites, Lead Member for Planning at Kensington & Chelsea Borough Council, as the guest speaker of our latest online Politics of Planning roundtable.
Attendees from Savills, Willmott Dixon, Chelsfield and other industry names contributed to the discussion on planning in Kensington & Chelsea. Topics of discussion included the Government Planning White Paper, climate change, affordable housing, and the challenges of planning in the borough.
Cllr Thalassites gave an insightful overview of planning in Kensington & Chelsea, highlighting how sustainability is a major focus of the Local Plan. Cllr Thalassites also offered some thoughts on the Government Planning White Paper and spoke favourably about increased digitisation to make planning more accessible to the public.
We would like to place on record our thanks to Cllr Johnny Thalassites and guests for attending and contributing to such an interesting discussion. Our next online event will be with Cllr David Tutt, Leader of Eastbourne Borough Council, on 27 May.
If you would like to attend any of these forthcoming events, please email alice@spbroadway.com
Previous Articles