Review: Virtual Politics of Planning Roundtable with Cllr Ken Rhatigan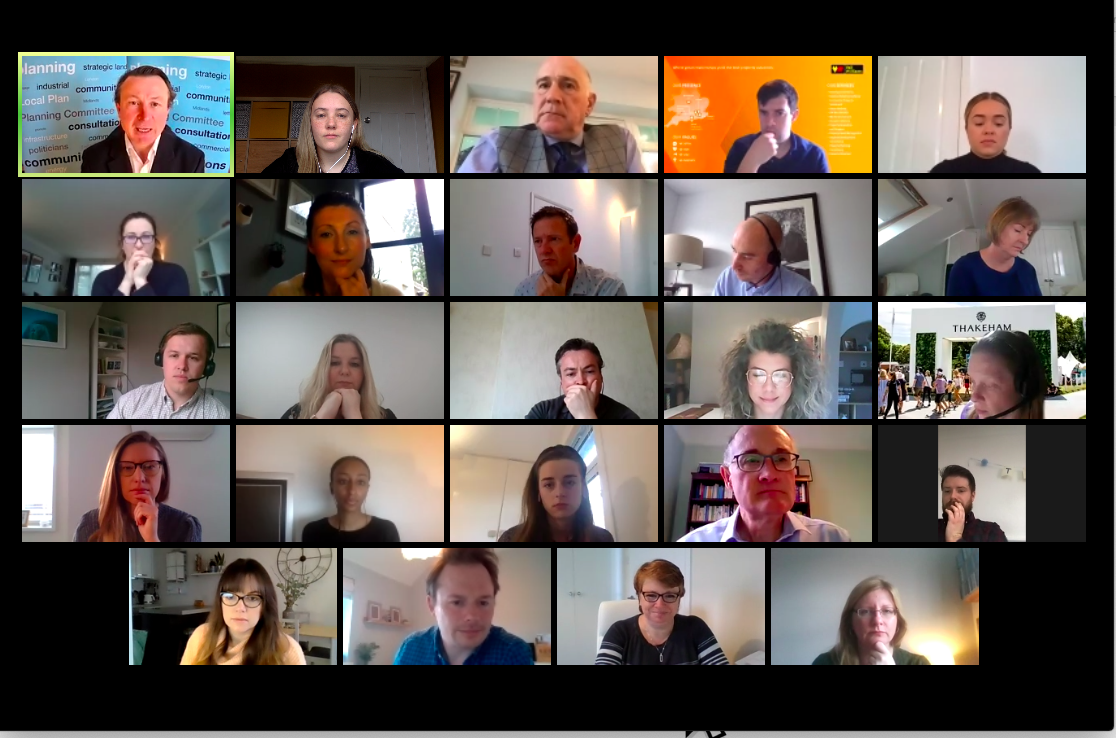 On Monday, SP Broadway were delighted to welcome Cllr Ken Rhatigan, Leader of Basingstoke and Deane Borough Council, as the guest speaker at our latest online Politics of Planning roundtable.
Attendees from Mactaggart and Mickel, Savills, Boyer Planning, Newlands Development and other industry names contributed to a discussion on planning and development in Basingstoke. Topics of discussion included town centre regeneration, recovery from the Covid-19 pandemic, the climate emergency and cross-County relationships.
Cllr Rhatigan spoke about his ambitions to create up to 20,000 new jobs in the Basingstoke area and the subsequent need for housing this would produce, which would all help the recovery from the Covid-19 pandemic. Cllr Rhatigan also highlighted the Council's active role in tackling the climate emergency by allocating £1 million towards Basingstoke's green agenda. It is Cllr Rhatigan's hope that Basingstoke and Deane Borough Council will be carbon neutral by 2025.
We would like to place on record our thanks to Cllr Ken Rhatigan and guests for attending and contributing to such an interesting discussion. Our next online event will be with Cllr David Coppinger, Leader Member for Planning at the Royal Borough of Windsor and Maidenhead on 20th April. Then, on 28th April, we will be joined by Lead Member for Planning, Place and Environment at the Royal Borough of Kensington and Chelsea, Johnny Thalassites.
If you would like to attend any of these forthcoming events, please email alice@spbroadway.com
Previous Articles