Review: Virtual Politics of Planning Roundtable with Cllr Liz Leffman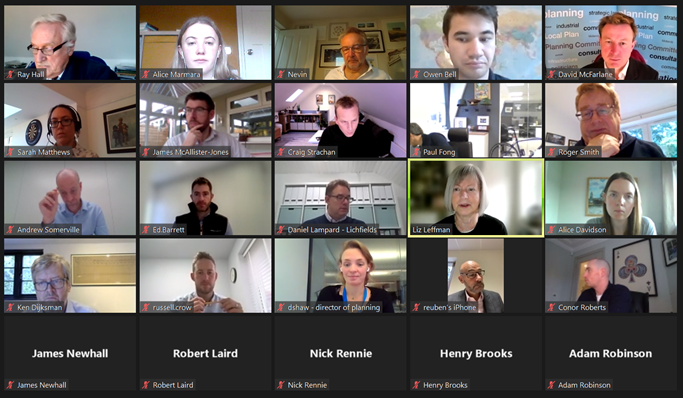 SP Broadway was delighted to welcome Cllr Liz Leffman, Leader of Oxfordshire County Council as the guest speaker of our latest online Politics of Planning roundtable.
Attendees from Lonestar, Catesby Estates, Mactaggart and Mickel, Savills and Boyer Planning all contributed to the discussion on planning in Oxfordshire. Topics of discussion included the emerging Oxfordshire Plan 2050, the Ox-Cam Arc, and the Council's approach to tackling climate change.
Cllr Leffman gave an insightful overview of politics and planning in Oxfordshire, highlighting Oxfordshire County Council's ambition to put sustainability and green initiatives at the heart of development. Cllr Leffman also spoke about the role developers can play in bringing forward greener schemes as well as the importance of looking beyond council borders.
We would like to place on record our thanks to Cllr Leffman and guests for attending and contributing to such an interesting discussion. Our next online event will be with Cllr Matt Boughton, Leader of Tonbridge and Malling Borough Council on Thursday 28th October with more in the calendar soon.
If you would like to attend any of our forthcoming events, please email alice@spbroadway.com
Previous Articles