Sunak and Truss Flip-Flop on Planning Policy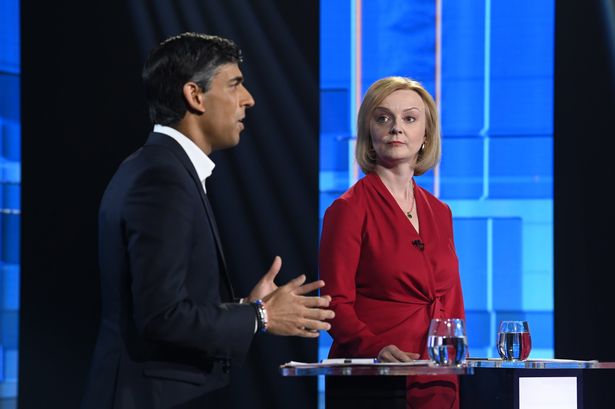 So far during the Conservative leadership election, we have heard from the candidates regarding plans to 'democratise' the planning system and abolish "soviet-style, top-down housing targets". However in recent days, there have been a number significant policy U-turns which will leave many in the planning and development sector scratching their heads.
During last Thursday's Sky News debate, Liz Truss was challenged over statements that she made in 2019, when she suggested that:
"We need to build a million homes on the London Green Belt near railway stations, and around other growing cities, specifically to allow the under 40s to be able to own their homes. We should allow villages to expand by four or five houses a year without having to go through the planning system, so people can afford to live locally."
A remark that contrasts dramatically with the apparent pro-NIMBY, locally driven planning policy stance that she has taken since launching her campaign. In response to this potentially embarrassing contradiction, Truss responded by saying:
"I've changed my mind on that…What I don't want to do, is build on the green belt"
Similarly, when addressing the often contentious subject of wind turbines during an interview with the Sunday Telegraph on 19th July, Rishi Sunak said:
"wind energy will be an important part of our strategy, but I want to reassure communities that as prime minister I would scrap the plan to relax the ban on onshore wind in England, instead focusing on building more turbines offshore."
However, the former chancellor has come under fire in recent days for what is being described at a screeching U-turn on the issue. Asked by a party member at last week's hustings in Cardiff whether he would end the "embargo on onshore wind in England" Sunak replied:
"we are already aiming to do that where we can do it with local communities".
These remarks subsequently elicited a statement from the Truss campaign accusing her rival of a "policy flip-flop".
With their political fates currently being decided by Conservative Party members, both Sunak and Truss are doing their very best not to be perceived as the developers' friend; nevertheless, this anti-development stance may well fade away once the winner becomes PM, faces the national electorate in 2024 and is subsequently forced to explain why the Tories are best placed to tackle the housing crisis and deliver meaningful results.
Previous Articles