Truss Pledges to Scrap EU Nutrient Neutrality Rules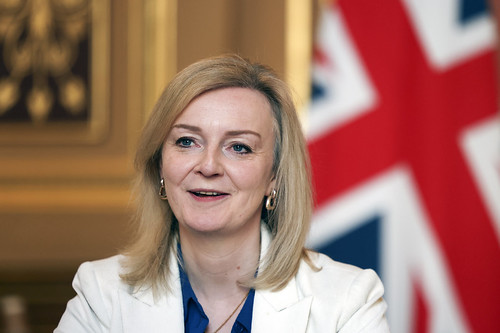 Liz Truss, the apparent frontrunner in the Conservative Party leadership race, has promised to axe nutrient neutrality rules ushered in after a 2018 European Court of Justice ruling.
As of June, 74 local authorities have been bound by government guidelines, stating that councils can only grant planning permission to schemes that do not cause any additional pollution to the local area.
Truss's comments, given during an interview with the Daily Telegraph, have subsequently been praised by the National Federation of Builders (NFB) who's Chief Executive, Richard Beresford, said:
"The house-building industry has spent three years being blamed for pollution they didn't cause and, despite our desperate efforts, no minister or prime minister has worked with us on reasonable solutions to ensure 100,000 homes don't get caught in a planning quagmire."
"It should never have taken this long for this travesty of a decision to be appraised and we thank Ms Truss for giving it the attention it deserves."
This latest planning policy announcement by the UK's potential next Prime Minister would appear to kill two birds with one stone; simultaneously banging the proverbial Brexit drum with the promise of increased divergence from EU regulations whilst providing details of a specific strategy to help boost England's housing supply, a move that would appear to have been well-received by the planning and development sector thus far.
On the face of it, this is, apart from anything else, a savvy political move by Ms Truss. However, a cynic might say that the nutrient saga has provided a welcome "Get Out of Jail Free Card" for local authorities looking to postpone making a decision on site allocations in their emerging Local Plans. Therefore, if nutrient neutrality rules are permanently removed, Conservative councillors may find themselves feeling somewhat frustrated with their new party leader.
Additionally, after recent scandals concerning the Government allegedly allowing sewage to be pumped into British rivers and coastlines, the new PM may look to further strengthen the Conservatives' green credentials by backtracking on any policy which may be perceived as further de-regulation of environmental protections, especially if Tory councillors spy an opportunity to restrict development in their communities.
Previous Articles