Local Elections Produce Tricky National Picture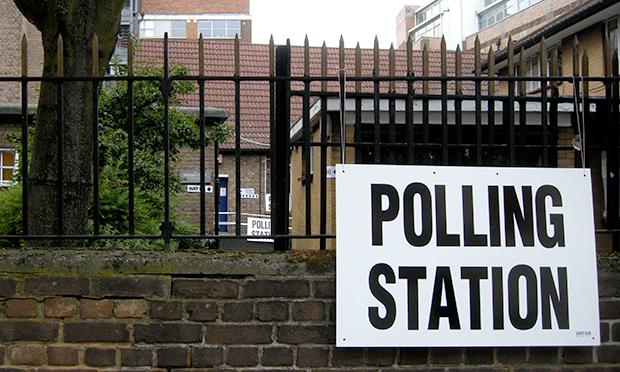 Last week's local elections have proven interesting to analyse. On the one hand, the Conservatives and Labour both achieved mixed results, whilst the Lib Dems and Greens surpassed expectations and made substantive gains.
For the two main parties, success is definitely in the eye of the beholder. As the Tories suffered considerable losses in London, the Labour Party were able to capitalise and thus make some hugely symbolic gains, such as Wandsworth and Westminster, as well as the more marginal Barnet. It has long been a hot topic of debate as to the true extent to which national politics influence voting behaviour in local elections. But this time around, it is hard to deny that Boris Johnson and his 'Partygate' baggage represented a considerable liability for local Conservative candidates. It has been almost universally reported by campaigners from all political persuasions that the scandal at Number 10 was being raised perpetually by voters on the doorstep in the run up to polling day, reigniting speculation of a potential no confidence ballot aimed at ousting the embattled Prime Minister.
However, Tory votes in the Red Wall appear to have held up relatively well, with data from Sky News suggesting that the Conservatives managed to increase their vote share in areas where more people voted to leave the EU in 2016. Labour's performance in the North will no doubt be perceived by its party leadership as somewhat disappointing, because although they managed to claim a smattering of seats from the Conservatives, they were dealt a shock blow by the Liberal Democrats who found themselves regaining control of Hull City Council. This could be interpreted as a worrying omen for the Labour Party's general election prospects in the North, as an emphatic victory in Thursday's local elections would have sent a strong signal to those unconvinced by Kier Starmer's leadership that he is capable of reclaiming the Red Wall, thus consolidating his position at the helm.
Sir Ed Davey on the other hand is the only main party leader who could feasibly claim victory in this election. After stating to the Guardian just two weeks ago that Lib Dem supporters should temper their excitement and limit their expectations, as there was little hope of his party making any significant gains due to the high water mark set during the 2018 local elections, he would appear to have set the bar too low. The Lib Dems experienced an unexpected revival on Thursday, wrestling overall control of traditionally 'Blue Wall' councils, such as Wokingham and Woking, increasing their majorities on recently won authorities such as Mole Valley, South Cambridgeshire and Richmond-on-Thames. Although what sparked this surge in support is still predominantly unclear, it is likely that those voters from traditional Conservative heartlands in the home counties, disenfranchised by the chaos and scandal currently plague the Tory party, perceived Liberal candidates to be the more palatable alternative, as opposed to Labour.
Ultimately, last week's local elections have told us very little that we didn't already know about the state of politics in England. There is a residual Brexit divide that still commands sway over voting behaviour, the Conservative Party is haemorrhaging support in the wake of 'Partygate', Kier Starmer is reaping the benefits, but is not making any significant breakthroughs while the Lib Dems are making gains by hoovering up disenchanted voters from the North, the South, Labour and Conservatives.
What is certain is there are a number of authorities where political control and the overall makeup of the council has shifted dramatically. Understanding the new key stakeholders and what their priorities are will be crucial in the coming weeks for anyone with an interest in these councils.
Previous Articles