Gove says planning reform is not dead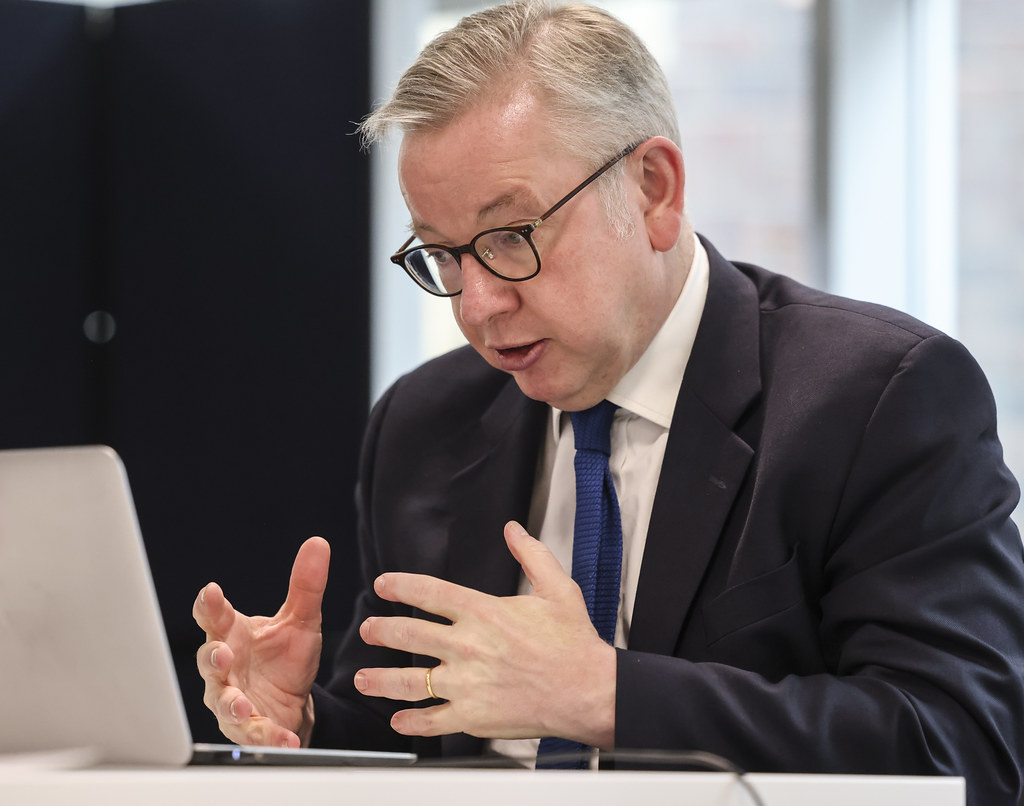 Recent news has been dominated understandably by the Autumn Statement, with everyone working out how out of pocket they will be and for how long. There was some good news for house builders in that the cuts to Stamp Duty from the infamous Mini Budget will be retained, possibly the only element of the Truss administration to survive.
Earlier in the week, Michael Gove gave a speech at the Centre for Policy Studies' Margaret Thatcher Conference, in which he said rumours of planning reform's death are apparently premature.
Gove outlined in broad terms the priorities for targeted reforms to the "dysfunctional and complex" planning system which will be found in the forthcoming Levelling Up & Regeneration Bill, which much like the Secretary of State was believed to have had its day not so long ago.
The two key features of the Bill in terms of planning will be: promoting beautiful building and boosting money from developments going towards infrastructure.
It's no secret that Michael Gove has long been an advocate for Building Beautifully and claiming, "there is a reason why communities say no – that they do not want ugliness to be imposed on them". Anyone who has ever witnessed a planning committee or attended a public exhibition will probably snort at the concept that the only objection the public and politicians is design of buildings.
Mr Gove didn't elaborate on how beauty would be enshrined but made it clear a drive towards improving the build quality and visual design of new homes would be in the Bill.
On infrastructure, the Secretary of State struck a combative tone with the development industry, accusing it of "wriggling out" of commitments on s106 and infrastructure spending under the guise of schemes no longer being financially viable.
As well as the Infrastructure Levy included in the Bill, Mr Gove said "We have some propositions to make sure that with the adoption of local plans, it will become more difficult for developers to wriggle out of their responsibilities" before refusing to elaborate, apparently so as not to tip off developers on how to circumvent these reforms, saying "those of you who represent those wonderful organisations will probably already be working on how they can work the system to their advantage".
That final comment is most revealing about how the Department and Michael Gove will approach the development industry – not as a partner but as a slippery bunch who will need to be kept on a tight leash. Michael Gove not only has a strong reputation of understanding his ministerial briefs and getting things done but also as a gifted political operator with keen antenna for what the public and party mood is. Therefore, it is unclear whether he genuinely believes what he says about the failure to deliver housing resting with wily developers hellbent on building hideous shacks or whether he is playing to his core constituency.
Needless to say, most developers would be happy to part ways with money for infrastructure coming forward through their allocated site if local authorities could get their acts together enough to actually adopt Local Plans in a timely fashion. On this, Mr Gove seems silent.
What is desperately lacking in the planning system is any sense of certainty on what government at all levels wants from developers. From the Standard Methodology to the passage of Local Plans, the industry is often working blind. If Mr Gove wants better quality homes and infrastructure guaranteed, he might start by telling his councillors up and down the country to decide where they want this development to go.
Previous Articles