Greg Clark appointed as new Levelling Up Secretary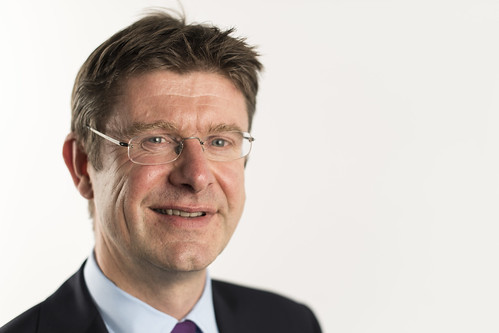 UK planning policy has been thrown into disarray, following the sacking of Michael Gove and the resignation of the Prime Minister, resulting in the fate of the Levelling Up and Regeneration Bill, recently introduced to Parliament, becoming increasingly uncertain.
However, in the wake of the chaos, Boris Johnson has managed to cobble together a temporary cabinet in order to keep a steady hand on the tiller of government whilst the process of selecting a new Tory leader plays out. Among the line-up in the new cabinet, most notably for the planning and development sector, is the newly appointed Secretary of State for Levelling Up, Housing and Communities, Greg Clark MP.
A veteran One-Nation Conservative, first elected to Parliament in 2005, Mr Clark has occupied a number of ministerial positions under former Prime Ministers David Cameron and Theresa May. He has also served in his current role once before, between 2015 and 2016, making him an experienced and reliable choice to fill the cabinet vacancy created following the dramatic exit of his predecessor Mr Gove.
Once appointed as a Minister in the Department for Communities and Local Government in 2010, Mr Clark set to work implementing the National Planning Policy Framework (NPPF), which sought to pursue a pro-growth, neoliberal, deregulatory agenda and introduced a presumption in favour of sustainable development at the heart of the English planning system.
This radical approach to planning and regeneration policy eliminated the orthodoxy adopted by previous governments, which involved imposing top-down housing targets and regional planning strategies. By contrast, the NPPF empowered local authorities to approve more new development and thus boost housing numbers more rapidly.
Under former Secretary of State Gove, this approach was predominantly scrapped in favour of the potential enforcement of high aesthetic standards and greater 'democratisation' of local planning, thus enhancing the ability of objectors to delay or even scupper the completion of new housing schemes. Many in the development sector will inevitably welcome the appointment of Greg Clark to oversee the progression of the Levelling Up and Regeneration Bill through the House of Commons, as he is viewed as a highly pragmatic figure, at a time when the UK finds itself in the midst of a housing crisis.
However, this is primarily a caretaker government, so those who are expecting a dramatic change in policy from that advocated by Michael Gove, are likely to be bitterly disappointed. Although the presence of Mr Clark at the helm of the Housing Department will inevitably bring an element of stability to the planning sector, we will have to wait until September, once a new Downing Street administration is formed, to find out more about the true direction of planning policy.
Previous Articles