Lyons Review recommendations 21-30 (in full)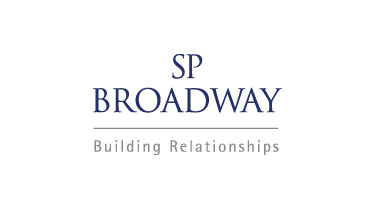 Recommendation 21: New Homes Bonus
The New Homes Bonus should be reviewed to consider:
whether the New Homes Bonus should be retained in its current form;
assessment of whether it has an element of deadweight, rewarding housing growth that it has not incentivised; and
 the redistributive impact of the policy.
Recommendation 22: Revolving Infrastructure Funds
Create a programme of Revolving Infrastructure Funds pooling central and local funding for infrastructure and ensuring receipts are retained and recycled to forward fund infrastructure and support large scale housing development schemes. These will be a key part of the offer to local authorities and New Homes Corporations to support major housing growth.
Recommendation 23: Housing Growth Areas
Local authorities should be given new powers and incentives to take a proactive approach to land assembly and development models in Housing Growth Areas. These powers could be exercised by individual local authorities, local authorities working collectively, city or county region or through New Homes Corporations.
Recommendation 24: New Homes Corporations
Allow local authorities to request the creation of locally led New Homes Corporations as delivery agents to respond to the specific needs across a housing market area and provide the powers, focus, expertise and resources to deliver an ambitious programme of development. They will bring together Housing Associations, development and investment partners to focus on the delivery of new homes.
Recommendation 25: Better use of public land
Promote the better use of surplus public land to support new homes through:
Clear guidance to central and local government to promote investment of land as equity and secure long term returns from investment. This should include clarity and a consistent approach to best value considerations and phased payment approaches to embed them across all department and authorities.
 Government should set a new ambition for the release of sites for 200,000 homes over next parliament half of which should be delivered through equity sharing partnerships.
HCA and local authorities should produce revolving 5 year land delivery plans clearly identify opportunities for release of public land.
Task HCA as delivery agency with a clear imperative to initiate development of public land for housing to meet a target of delivering 200,000 homes on public land by 2020.
Clear guidance to local authorities on their freedoms to establish long term partnerships and how this should be reflected in interpretation of OJEU requirements and procurement rules.
Recommendation 26: A new generation of Garden Cities and Garden Suburbs
Government should immediately promote a programme of Garden Cities, Garden Suburbs and remodeled towns and cities.
Garden Cities will be delivered by new Garden City Development Corporations based on updated New Towns legislation.
Government should publish criteria for locally-led Garden Cities articulating the criteria Government will expect them to meet and setting them in the context of national spatial priorities.
Government should set out Treasury Guarantees and financial incentives to unlock sustainable Garden City development and deliver infrastructure.
Local Authorities will be invited to come forward with proposals developed in partnership. Proposals from private promoters will be accepted but only where they can demonstrate local support.
The New Homes Corporations should be used to extend the Garden City principles and powers to bring forward garden suburbs and the re-modelling of cities and towns. An early priority for Ministers should be to discuss with councils appropriate sites and support New Homes Corporations to accelerate the delivery of large sites already in the system and bring forward new sites.
Through a combination of accelerating delivery of existing sites where possible and bringing forward new sites, these recommendations could help accelerate the delivery of up to 500,000 homes.
Recommendation 27: A package of support for SMEs
Government should provide support to SME firms to build more homes through:
Legislative change to permit "redline" outline planning applications on smaller sites of fewer than 10 homes.
Local authorities should identify small sites in public ownership in local plans, and work with other public landowners to make them available for purchase and development by SMEs.
Local authorities and their New Homes Corporations, working with lead developers should offer more packaged and opportunities for serviced sites to help SMEs access the market, including in Housing Growth Areas.
A Help to Build scheme will allow SME house builders to access lower cost bank lending supported by Exchequer guarantees.
Recommendation 28: Skills in the house building industry
A skilled house building workforce should be further developed through:
The sector, led by the CITB, setting skills standards and coordinate strategic investment to boost apprenticeships. They should also be asked to develop a proactive policy on increasing diversity in the industry and a Code of Practice on developing employees that will balance employment flexibility with employers' equal interest in conserving and building the industry's pool of skilled labour for the long term.
Local skills boards for house building, perhaps under the auspices of LEPs, should bring together builders, other parts of the construction industry, councils, and training providers including schools, to take a ten-year view on local skills needs in the sector, business-led and anchored in the Local Plan.
Firms should work with schools and colleges to improve young people's perception of a career in building, by taking a stronger and more proactive role in schools and colleges, especially by providing governors, sponsoring schools, providing work placements and apprenticeships.
Recommendation 29: A bigger role for manufacturing in the creation of new homes
Government should take active measures to further promote the growth of the offsite manufacturing sector with a strong emphasis on achieving consistent high quality and should ask the Technology Strategy Board to both explore how the growth of this sector can be accelerated and provide further focused support for R&D by existing manufacturers.
Recommendation 30: Ensuring quality and design standards
To ensure new homes and places are built to high quality and design standards:
Streamline good housing standards – for energy, water and security – into a single set which is implemented through building regulations, and that there continues to be access to design review (or PLACE review) to ensure good quality design.
The Building for Life 12 standard should be referenced and encouraged by all Local Plans as a collaborative tool which helps create good places.
The LGA working with the HBF, RIBA and TCPA and others should establish a new kite mark for quality places reflecting the views of both original and new residents.
Previous Articles