Planning and Housing at 2023 Party Conference Season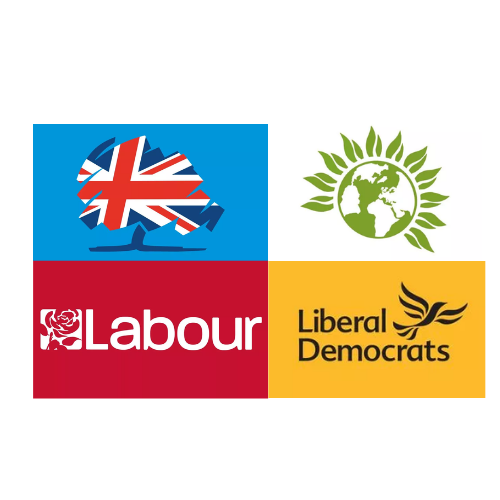 The 2023 Party Conference season is fast approaching and there are sure to be many suggestions from the major parties regarding planning and housing policies for the next General Election's manifestos.
At Labour Conference, Shadow Secretary for Levelling Up, Housing and Communities Lisa Nandy will be looking to position Labour as the party of homebuilding and secure the support of the industry. Politics of Planning has previously covered her desire to provide 'stability' for house-builders, and she is likely to provide more details on Labour's promise to revitalise the industry.
Everyone is likely to be hanging onto the words of Keir Starmer who is expected to make pledges on home-building as part of a Labour drive to provide housing during a time of unprecedented need. It is possible he will commit to relaxing rules around building on green belt land, in line with his slogan: 'back the builders, not the blockers'.
The Conservative Conference will take the form of reaction to Michael Gove's 'Long-term plan for housing' speech, which outlined major changes to government housebuilding strategy. Having already faced criticism from some in his own party regarding the plans, Mr Gove will be seeking to convince party members that his plans will prioritise 'protecting green spaces'.
Mr Gove's speech will be closely followed by the housebuilding sector to assess the likelihood of his plans coming to fruition before the next general election.
Below are the dates and locations of the conferences:
Trade Union Congress Conference: 10 – 13 September 2023, ACC, Liverpool
Liberal Democrat Party Conference: 23 – 26 September 2023, Bournemouth International Centre, Bournemouth
Conservative Party Conference: 1 – 4 October 2023, Manchester Central Convention Complex, Manchester
Green Party Conference: 6 – 8 October 2023, Brighton Centre, Brighton
Labour Party Conference: 8 – 11 October 2023, ACC, ECL and the Pullman Hotel, Liverpool
Parliament resumes after the last conference for the short stint to Christmas.
David will be attending the Labour and Conservative Party Conferences and Alice will attend the Labour Party Conference. Both are available for meetings during the Conferences. Please contact david@spbroadway.com or alice@spbroadway.com to meet up.
By Jonathon Ruddell
Previous Articles