Sadiq Khan aims to make London the world's first 'National Park City'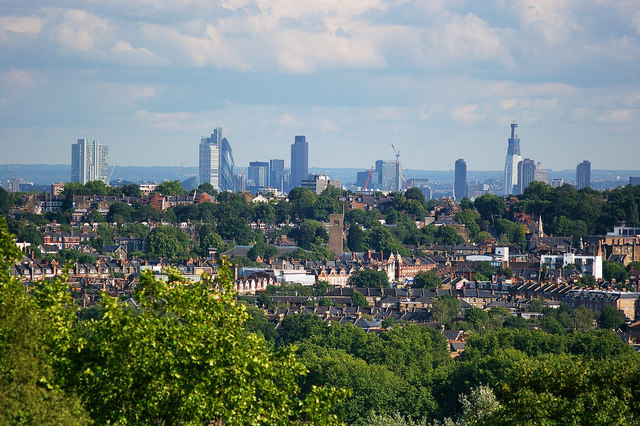 Mayor of London Sadiq Khan on Friday announced plans to make London the first 'National Park City' in the world, as he launched his draft London Environment Strategy consultation. The criteria for a National Park city includes increasing the amount, quality and access to green space in London, and the strategy is designed to help the city towards this 'National Park' goal, with the aim of it being officially branded as such at an international summit in 2019.
Sadiq Khan said:
"London is home to outstanding green spaces that I want to protect, invest in and improve as we aim to become the world's first National Park City. We can also increase the amount of greenery in the city by installing many more green roofs and making our streets greener.  From our famous Royal Parks, to our much-loved community gardens and urban nature reserves like Woodberry Wetlands, this 'green infrastructure' is a vital asset that improves air quality, boosts quality of life, conserves wildlife and attracts thousands of visitors."
The strategy includes the provision to establish a 'Green Space Commission', to help boroughs protect and bolster their parks and green areas, and massively increase provision for sustainable modes of transport. In addition, the Mayor has outlined plans for newly built urban developments to be encouraged to include green roofs, green walls, trees and rain gardens – whilst reaffirming a commitment to use his planning powers to protect the Green Belt and Metropolitan Open Land. The strategy goes as far as setting a target of over 50% green space in London by 2050.
Daniel Raven Ellison, a National Park City campaigner commented:
"Making London a National Park City is an opportunity to improve the health of all Londoners. One of our main goals is to make the majority of London physically green and we are very much looking forward to working with the Mayor on this target."
Addressing future development in London, the strategy commits City Hall to considering a new 'Air Quality Positive' standard, requiring developers to contribute to reducing the city's air pollution. Sadiq Khan further commits the GLA to offsetting any loss of biodiversity through future developments by increasing biodiversity elsewhere, and radically proposes the aim of ensuring all new developments are 'zero carbon' from 2019.
Whilst this draft London Environment Strategy is still at an early stage of consultation, its ambitious proposals are sure to have raised a few eyebrows in borough planning departments across London. The fact that the plans include the target of transforming the capital to over 50% green space by 2050, whilst simultaneously reaffirming City Hall's commitment to the protection of the Green Belt poses some pertinent questions from a planning perspective – perhaps most manifestly, where are the 49,000 homes per annum proposed in the draft London Plan going to be built? SP Broadway will be following the progress of the consultation closely.
Previous Articles