300,000 new homes a year for England?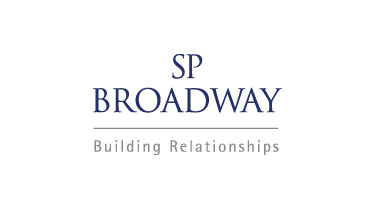 An influential group in Parliament has called for England's annual housing target to increase by 50%.
The cross-party House of Lords Economic Affairs Committee published its 'Building more homes' report last month, investigating ways the country could deliver more homes. The report concludes that the current annual housing target of 200,000 new homes a year won't be enough to meet housing needs.
Launching the report, Committee Chairman Lord Hollick said:
"We are facing an acute housing crisis with home ownership–and increasingly renting–being simply unaffordable for a great many people. The only way to address this is to increase supply. The country needs to build 300,000 homes a year for the foreseeable future.''
Lord Hollick went on to highlight a further key recommendation from the report, namely that
''The private sector alone cannot deliver. It has neither the ability nor motivation to do so. We need local government and housing associations to get back into the business of building. Local authorities are keen to meet this challenge but they do not have the funds or the ability to borrow to embark on a major programme to build new social homes. It makes no sense that a local authority is free to borrow to build a swimming pool but cannot do the same to build homes.''
This dual approach of high housing numbers, and public sector borrowing to help realise that level of building, harks back to a perceived post-war 'golden age' of housebuilding. In the late 1960s the number of homes built in England exceeded 450,000 a year for the first time, with nearly half of those homes being delivered by local authorities. Return to that equation, so the argument goes, and our housing crisis will be solved.
There is however a problem – since 2010 public sector borrowing has been taboo, as former Chancellor George Osborne strove to eradicate the budget deficit. That all changed last month however, when new Prime Minister Theresa May said that delivering a budget surplus in 2020 was no longer a priority – could a new era of public sector borrowing to fund local authority housebuilding be at hand?
Perhaps not. Labour leadership hopeful Owen Smith MP was quick to seize on the Economic Affairs Committee report, pledging to ''free up councils across the country to borrow to build" and to "end the housing crisis inflicted on millions by the Tories".
Such strong Labour branding across the policy is likely to deter direct Conservative co-option of it. The fact that Housing and Planning Minister Gavin Barwell MP has only recently recommitted to building 200,000 new homes a year in England creates a further political difficulty.   That said, an increased housing target over the next few years shouldn't be ruled out. It's worth remembering where the 200,000 target came from originally – a speech in 2013 from a certain Ed Miliband…
Previous Articles