Housing Secretary opens door to planning fee rise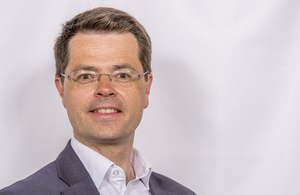 At the Chartered Institute of Housing's annual conference in Manchester, the Housing Secretary James Brokenshire spoke about his plans for plugging the funding gap for local authorities when dealing with planning applications.
Presently, local authorities spend approximately £1 billion on planning, of which they recoup less than half from developers. James Brokenshire referred to the Planning Green Paper, which has been accelerated to conclude earlier than normal, and said it would consider ways to improve council finances and drive positive partnerships between planning authorities and developers. He said:
"The Green Paper will invite proposals to pilot new approaches to meeting the costs of the planning service where this improves performance, including whether local authorities could recover a greater proportion of these costs."
Brokenshire warned that councils would be required to ringfence any additional revenues for improving their planning services, and would be monitored for the time and quality of their responses. He also emphasised that councils would be required to show "measurable improvements" in their planning services. He added that:
"The Green Paper will also set out how we could improve the process of granting planning permissions and thereby the service provided to homeowners and developers alike."
Industry bodies welcomed the announcement, with RTPI head of policy and research Richard Blyth saying he was "delighted" by Brokenshire's announcement. He added that he was keen to work with ministers to sort out the details of the policy.
James Brokenshire also said the Accelerated Planning Green Paper would consider new ways of meeting the Government's target of building 300,000 new homes a year by the mid-2020s, saying:
"Sometimes delivering on that promise will mean we have to challenge vested interests – take pragmatic but tough action – to kick the obstacles holding us back out of the way."
The Accelerated Planning Green Paper will be published later this year. However, a Daily Telegraph article last week told of a list of those who are not expected to be kept in the Cabinet should Boris Johnson win the Conservative Leadership in two weeks' time: a list which included James Brokenshire!
Previous Articles