Action plan for house-building announced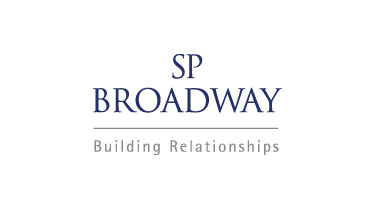 The housing charity Shelter has released a new report setting out how the Government can deliver 200,000 new homes a year.
Launching the report Campbell Robb, Shelter's Chief Executive, said:
"We welcome the Government's target to build a million homes by 2020, but without significant reform of house building in England this won't be met. In an uncertain post-Brexit landscape, the new Government has a real chance to take the bull by the horns and put in place measures that will not only stimulate housebuilding, but boost the economy too.''
The report, titled 'Achieving the ambition', sets out 10 proposals to boost the delivery of new homes:
1. Growing Britain Fund. The Government should use historically low borrowing costs to invest in new homes and in infrastructure which unlocks new housing. Prominent Conservatives have recently argued for issuing £100bn of long dated gilts for investment in homes and infrastructure.
2. Introduce a 'Help to Build' package for SME firms. This can be done by forcing public bodies to release smaller plots of public land, incentivising lenders to provide development finance, and directly commissioning multiple smaller firms on large projects.
3. Support the emerging Build to Rent market. In the short term the Government could ensure that any stalling conventional schemes can easily be converted into Build to Rent through low-cost finance.
4. Directly commission housebuilding. To get housing numbers up further, we need direct action from public bodies too – including London Mayors, local authorities, TfL, the Homes and Communities Agency (HCA) and others.
5. Develop a strategy for skills, apprenticeships and modern methods of construction.
6. Make smarter use of public land. Public bodies which don't use their assets for homes should face penalties, such as the prospect of losing control over its development.
7. Give communities stronger planning tools. We should introduce strong zoning powers to get the sites which communities have identified built.
8. Promote land market transparency. In order to take a more proactive role, councils and communities need better data on who owns land, what it is worth and whether it can be built on so that they can better design Local and Neighbourhood Plans and bring forward schemes.
9. Promote city-level strategic planning and growth.
10. Back high-quality garden cities and suburbs.
The full report can be read here.
Will any of these proposals become Government policy? Well, it is a long and comparatively rarely-travelled road from third-sector recommendation to legislative implementation. Shelter has vocally criticised Conservative policies in recent years: criticisms that are unlikely to have endeared the charity to Ministers.
That said, the first Shelter policy proposal, the 'Growing Britain Fund' has an eminently Conservative pedigree. It was proposed back in July by none other than Sajid Javid MP, now Communities and Local Government Secretary, when supporting Stephen Crabb MP in his bid to become Leader of the Conservative Party. Could Mr Javid seek to revisit the proposal in his new role? Certainly Theresa May's administration seems more open to the increased Government borrowing the 'Growing Britain Fund' would require.
Previous Articles