Autumn Statement sees more funding directed at housebuilding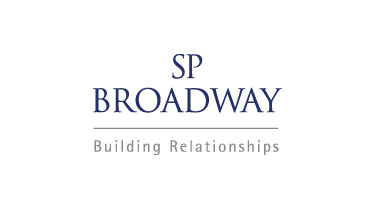 The Chancellor unveiled his Autumn Statement last week, announcing new funding streams designed to boost housing delivery.
Mr Hammond presented his Statement to the House of Commons on Wednesday, confirming the creation of a new housing fund, and increases in the size of two existing funds:
• Housing Infrastructure Fund – This is a new fund, to be worth £2.3 billion by 2020-21, that local authorities can bid for a share of. It is to be used by local authorities to bring forward infrastructure that will allow major new residential developments to be delivered ''unlocking new private house building in the areas where housing need is greatest''. Ministers have strongly implied that they will look favourably on bids which prioritise new transport links that will render large strategic sites more sustainable.
• Affordable homes grant funding – The Treasury is injecting an extra £1.4 billion into the Government's main affordable housing fund, to be used to deliver an additional 40,000 affordable housing starts by 2020-21. Restrictions on how this grant funding can be used are to be relaxed, ''to allow providers to deliver a mix of homes for affordable rent and low cost ownership''.
• Accelerated construction fund – The Treasury is to add an additional £1.7 billion by 2020-21 to the Government's existing funding to support the redevelopment of public sector land by private sector developers.
Unsurprisingly Communities Secretary Sajid Javid welcomed the measures, saying:
''We have been clear that we need to build a lot more homes if we are to achieve a country that works for everyone. That is why we are announcing the biggest dedicated housing investment in a generation to get house building firing on all cylinders.
'With a doubling in capital spending, we are injecting the stimulus the market needs for a step change in the number of homes being built in the places people want to live – both in this Parliament and beyond.''
Mr Javid has some reason to be cheerful. The fiscal plan the Chancellor set out last week is more expansionary than anything put forward by his predecessor George Osborne, with borrowing up hugely to allow for more Government spending to cushion the expected financial blow from Brexit. Housing is high-up the list of areas for the cash to be spent on – Brexit or no Brexit the Government still has a 200,000 homes a year target to meet.
Expect more announcements designed to boost housing delivery over the months to come – key amongst them the forthcoming Housing White Paper. It was expected to be published along with the Autumn Statement, but we are now told it will be published 'before Christmas'.
Previous Articles