Boris mulls planning reforms in the New Year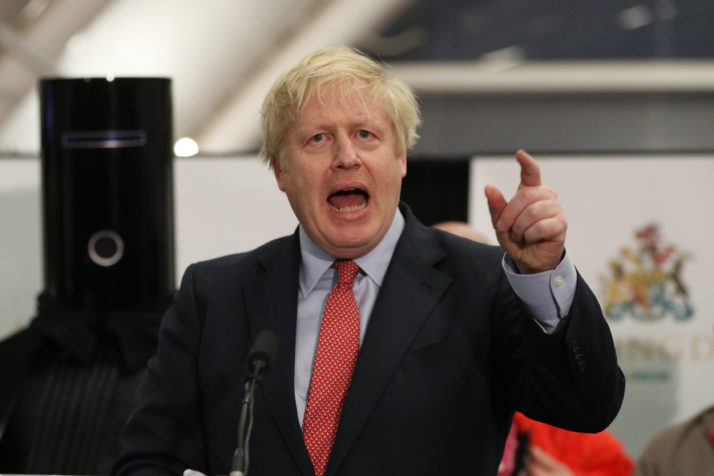 Following his stunning General Election win, the Sun reports that Boris Johnson will be bringing forward a series of 'controversial' planning reforms to take effect in the new year.
Dominic Cummings, the senior advisor to the Prime Minister, told ministerial aides of the plans in a briefing on Tuesday 17 December. The reforms will be aimed at boosting supply to meet the housing crisis. He is reported to have said:
"Every time a review is done, planning always comes up as a big drag on productivity, but nobody ever does anything about it. But we are going to do something about it."
The reforms discussed include extending permitted development rights to allow landowners to build upwards by adding up to two extra storeys on homes and blocks of flats without needing approval.
Other putative reforms include reclassifying and releasing greenbelt land where there are existing developments and nearby train stations, a new system of rebates if councils delay in deciding applications and scrapping the need to apply for permission to demolish  commercial properties to replace them with residential uses.
Yesterday's Queen's Speech fleshed out the Government's stance on housing, outlining their intention to strengthen fire safety requirements for new builds, ban the sale of new leasehold houses and bring ground rents for new builds to zero, and to "unleash the potential of English regions in planning and slash the cost of new homes for local people."
The Housing Secretary has also tweeted about delivering on a manifesto promise to allow councils to discount new homes by up to a third for local residents and key workers, and to "lock in" the discount for future sales too.
The SP Broadway view
Previous Conservative Governments have run into difficulties before on planning reform, with rural MPs protesting to reclassification of the Green Belt, and other measures which might bring down property prices. Theresa May famously scotched a plan by the then Housing Secretary, Sajid Javid, for wide reaching reform of the planning system. But with a comfortable majority, Boris is aiming to get his reforms through within the first three months of his administration.
These plans are still in the consultative phase, and we will need to see the details to understand what they really mean for the sector. But the Chancellor and Housing Secretary have been working up these plans to liberalise the market since well before the election, so we ought to see some movement in the New Year.
Previous Articles