Brandon Lewis gives further hint of neighbourhood planning reforms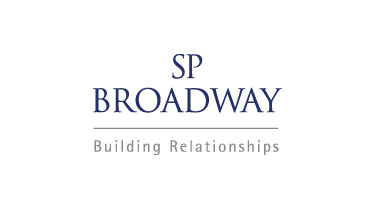 Re-appointed Housing Minister Brandon Lewis MP has shed a little more light on the likely nature of neighbourhood planning reforms announced in the Queen's Speech.
The Government briefing accompanying the Queen's Speech contained a single line stating that the Government would ''simplify and speed up the neighbourhood planning system, to support communities that seek to meet local housing and other development needs through neighbourhood planning''.
Conservative MP for York Outer Julian Sturdy has since tabled a parliamentary question posing the query that has been on industry lips since the announcement – what does this actually mean?
Brandon Lewis' written response to Mr Sturdy's question has now been issued and reads:
''Over 1,500 communities, representing over 6 million people, have started the process of neighbourhood planning. The Government wants to support communities that actively seek to meet local housing and other development needs through neighbourhood planning, and our £22.5 million support programme for 2015-18 offers a range of financial and technical support and online resources to support neighbourhood planning. The Queen's Speech to Parliament also set out that the Housing Bill would include measures to speed up the neighbourhood planning process. We will be publishing more details in due course. These reforms will build on the reforms to speed up and simplify the process that took effect in February.''
And so, amidst the standard praise for departmental policy, there is a hint of what the Government has in mind for neighbourhood planning. The February reforms saw Locality, an umbrella group for a number of community organisations, awarded a contract to provide technical support for neighbourhood planning groups and to oversee the allocation of £22 million of neighbourhood plan grant funding. DCLG hopes that this support will give groups drawing up neighbourhood plans better access to the technical knowledge needed to produce a timely and approvable neighbourhood plan.
Brandon Lewis seems to suggest that the Government will be looking to further widen this access to technical knowledge, with the aim of ensuring that more neighbourhood plans better fulfil their technical function, as the community-controlled application of Local Plan polices. Could this help to address problems seen in some in areas, where neighbourhood planning groups are bringing forward plans with a very different function in mind – the frustration of development?
We can expect concrete proposals on neighbourhood planning reforms to be contained in the Housing Bill. With legislating for the EU referendum taking up a fair chunk of the Government's House of Commons time it could be some months before the Bill is unveiled for parliamentary consideration.
Previous Articles