Brexit – what now for planning?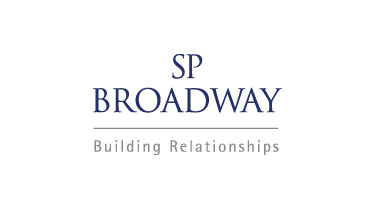 The last two weeks have seen political changes on a huge scale, changes that will have serious ramifications for planning and development.
Britain has voted to leave the EU, the Prime Minister has resigned, the Conservative Party is engaged in a bloody leadership battle and Labour looks likely to follow suit.
British politics is currently more volatile than at any time in living memory. It is too soon to say what politics may look like when the dust settles, and how the development industry may fare in an uncharted economic climate.
However we can tentatively offer a number of insights, derived from developments over the past week, as to factors that may come to affect planning.
Firstly there may be a measure of continuity in national policy. Theresa May has emerged as the favourite to win the Conservative leadership contest and has positioned herself as the continuity candidate. She is supported by the majority of the current Cabinet (and unofficially by No 10) and has said that she wouldn't hold a general election until 2020. Her pitch to MPs is that if she wins the leadership, the Conservative Government elected in 2015 will carry forward. The implication is some continuity in planning policy – indeed Housing and Planning Minister Brandon Lewis MP, who is helping lead the May campaign, said last week that his Department intends to proceed with the Neighbourhood Planning and Infrastructure Bill announced before the referendum.
Of course there is an important caveat here – although favourite, Theresa May may not win. British politics has confounded a lot of expectations this Summer and the outcome of the Conservative leadership contest could be another surprise. One of Mrs May's competitors, Liam Fox MP, is known to have very different views on development from the current Government, being a vocal critic of housebuilding in rural areas.
At a local level we can expect to see more councillors questioning housing need. Already we are aware of one Surrey council, currently consulting on its draft Local Plan, where councillors are calling on the leadership to reduce the numbers in light of an expected fall in immigration when we leave the EU. Whilst this reduction may well not affect housing need in actuality (the longevity of British citizens and smaller household sizes are key drivers of rising need and will be unaffected by Brexit), we can expect this argument to be vocally made by those opposed to development projects.
We are closely monitoring the ongoing fallout and will be providing further thoughts and (tentative!) insights over the weeks and months ahead.
One thing is certain: development projects now have to contend with a fast-changing political landscape. SP Broadway is here to help – providing political insight and communications support through uncertain times. Questions about national changes, or how to boost a particular site's political prospects? Drop us a line.
Previous Articles