Cabinet Reshuffle: Dominic Raab is new Minister for Housing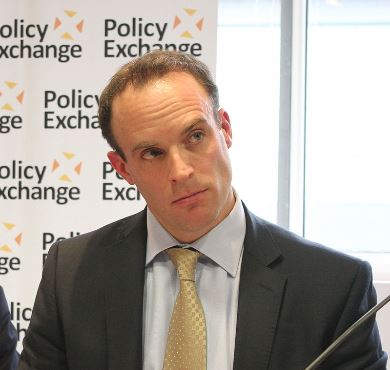 On Tuesday and Wednesday, Theresa May implemented her first Cabinet reshuffle since last June's General Election, appointing Dominic Raab MP as Minister for Housing, replacing Alok Sharma MP after just seven months on the job – the 15th housing minister in 17 years.
A rising star in the Conservative Party, Mr Raab has been touted by many as a future Party leader.  He began his career as a solicitor at Linklaters, before working in various roles for the Foreign Office. He currently serves as the Member of Parliament for the Surrey constituency of Esher and Walton, having first been elected in 2010. A supporter of Brexit and free-market economics, he has only held one previous ministerial position, as Minister for Courts and Justice in the Ministry of Justice. As a trained lawyer, many were surprised to see him moved sideways from the Ministry of Justice to take over the Housing portfolio.
Since entering Parliament in 2010, the new Minister for Housing has not been particularly vocal on housing issues, apart from an often-vociferous defence of the Green Belt. Mr Raab's support of Green Belt protection is not overly surprising, given that he represents a rural constituency in the Home Counties. In fact, during the lead-up to February's Housing White Paper he was heavily involved in lobbying against any increased building on the Green Belt, which put him at odds with his new boss, Secretary of State Sajid Javid. It will become clear over the coming months if and how the new Minister can reconcile his personal opinions on Green Belt protection with the national need for increased housing consents.
Another significant development with regards to housing and planning in last week's reshuffle is the rebranding of the 'Department of Communities and Local Government' as the 'Ministry of Housing, Communities and Local Government'. Until this reshuffle, the term 'Ministry' had been reserved for the Ministry of Defence and the Ministry of Justice, and this name change is intended to signal the Government's recognition of the housing crisis as an issue of national importance.
Commenting on the rebranding, Secretary of State Sajid Javid said:
"Building the homes our country needs is an absolute priority for this Government and so I'm delighted the Prime Minister has asked me to serve in this role. The name change for the department reflects this government's renewed focus to deliver more homes and build strong communities across England."
Previous Articles