Review: Cllr Teresa O'Neill OBE Politics of Planning Roundtable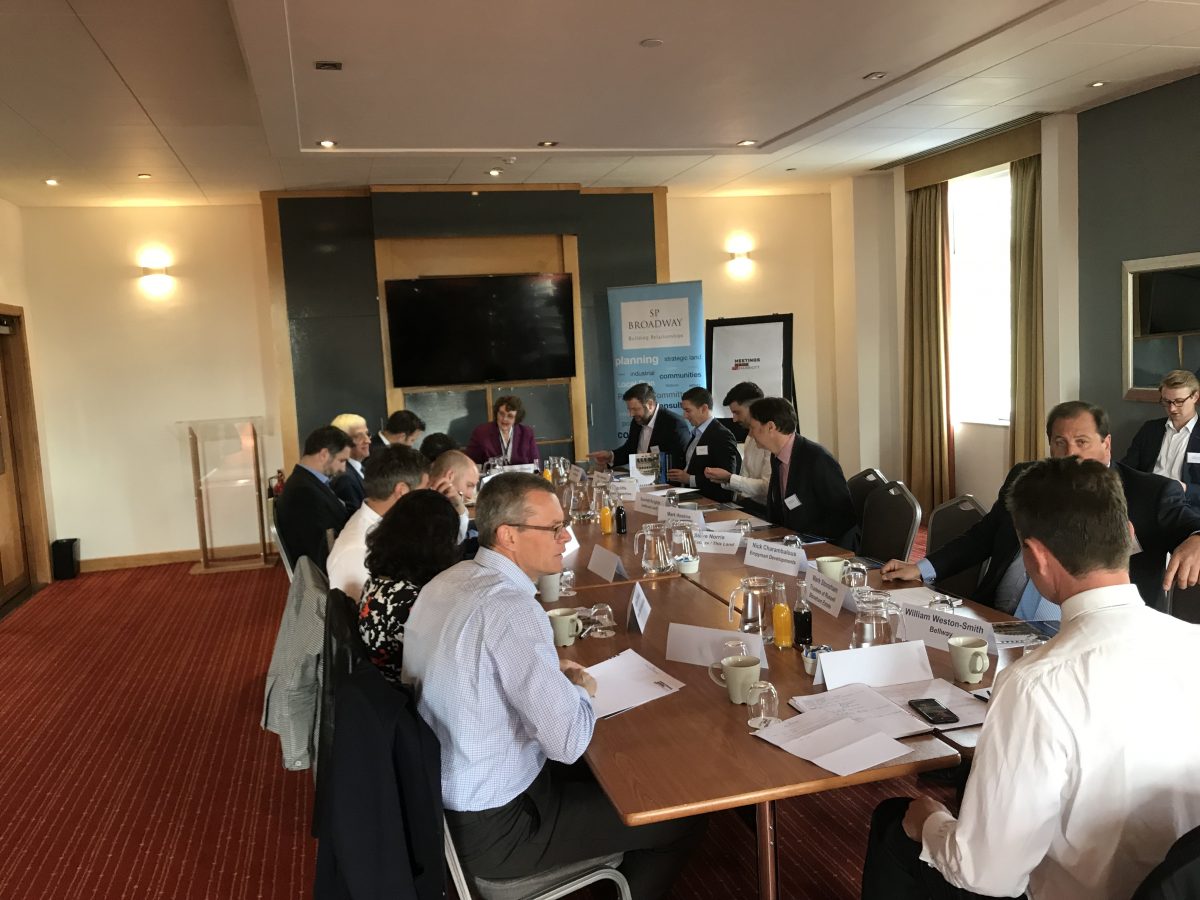 Last Tuesday SP Broadway held a Politics of Planning breakfast roundtable discussion with Cllr Teresa O'Neill, Leader of Bexley Council, attended by representatives from CBRE, Soho Estates, Iceni Projects, Aitch Group, Carebase, Anderson Group, Pollard Thomas Associates, Peter Brett Associates, Bruton Knowles, Empyrean Developments, Bellway, NTR Planning, Goldcrest Land and Countryside Properties.
Cllr O'Neill offered a brief insight into her vision of development in Bexley, outlining how she believes Bexley can best achieve good growth by working in partnership with the private sector. She was clear in her aspiration for Bexley – it should be looking to become a leading destination for people to live in; and establish better transport links with Central London.
Transport infrastructure and the potential Crossrail extenstion to Ebbsfleet were discussed, with many believing Bexley has the capacity and need for a better public transport network . Additionally, the provision of more sustainable transport within the borough (such as electric bikes and car pooling) were discussed, as were Bexley's specific needs as an Outer London Borough in relation to building heights and car ownership.
What is clear is that strong and responsive relationships between the private sector and local government are central to the Council's approach.
Other points discussed during the roundtable included:
The importance of connectivity for the employment prospects of young people in Bexley.
The balance between meeting housing targets and maintaining high housing standards.
The changing attitude of millennials towards car ownership.
The need to preserve Bexley's green spaces to maintain quality of life.
We would like to extend warm thanks to Cllr O'Neill and guests for their contributions to the discussion.
Previous Articles