Conservative Manifesto: Planning and development pledges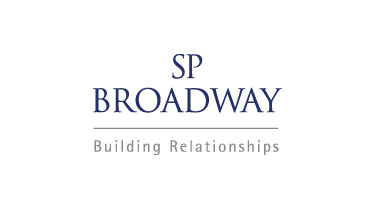 The Conservative Manifesto was published last week, committing the Party to delivering one-and-a-half million new homes over seven years.
The Manifesto, launched in the marginal seat of Halifax on Thursday, opens with a foreword from Theresa May:
''This is my plan for a stronger Britain and a prosperous future. It is a declaration of intent: a commitment to get to grips with the great challenges of our time and to take the big, difficult decisions that are right for Britain in the long-term.''
One of those challenges is listed as housing. The Conservatives pledge to:
''Fix the dysfunctional housing market so that housing is more affordable and people have the security they need to plan for the future. The key to this is to build enough homes to meet demand…We will meet our 2015 commitment to deliver a million homes by the end of 2020 and we will deliver half a million more by the end of 2022.''
In keeping with a Manifesto that is more a statement of values than a list of costed policies, little detail is provided as to how this is to be achieved, apart from by delivering ''the reforms proposed in our Housing White Paper''. One potential change to the planning system is firmly ruled out – the Manifesto commits to ''maintaining the existing strong protections on designated land like the Green Belt, National Parks and Areas of Outstanding Natural Beauty''.
The few new policies hinted at lean towards a more interventionist role for the Government, including:
• Higher design standards – ''we will build better houses, to match the quality of those we have inherited from previous generations. That means supporting high-quality, high-density housing like mansion blocks, mews houses and terraced streets.'' We can see here the clear influence of the Create Streets think tank, which has for years pressed Conservative politicians to support traditional architecture.
• Compulsory Purchase Order changes – ''we will reform Compulsory Purchase Orders to make them easier and less expensive for councils to use and to make it easier to determine the true market value of sites.''
• Attempts to capture increases in land value – ''we will work with private and public sector house builders to capture the increase in land value created when they build to reinvest in local infrastructure.''
• Creation of a national digital land map –''we will use digital technology to release massive value from our land that currently is simply not realised, introducing greater specialisation in the property development industry and far greater transparency for buyers.''
The commitment to deliver one-and-a-half million new homes, without detailed ideas being put forward as to how this will be achieved, is an approach that is emblematic of the safety-first Conservative general election campaign – put forward the big idea that everyone can rally behind and don't risk devils in the detail that could put voters off, à la "Brexit means Brexit". Setting ambitious annual housing delivery targets benefits from cross-party support, with Labour and the Liberal Democrat Manifestos including respective pledges to build 200,000 and 300,000 new homes a year.
As Assistant Editor of the Spectator Isabel Hardman tweeted in response to the housing section of the Manifesto – ''Housing pledges. The political equivalent of school girls arguing about who loves ponies more''.
With the Conservatives still enjoying poll leads of up to 20%, Theresa May's safety-first approach that looks set to win her a sizeable majority in the House of Commons. Then the real housing challenge will start – the nitty gritty of fostering a planning and development environment capable of delivering the pledged one-and-a-half million new homes.
Previous Articles