Conservative Party Conference: New Housing White Paper on the way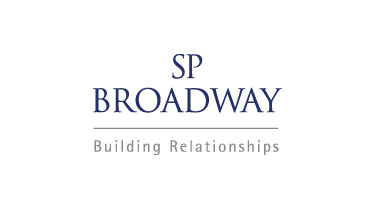 Communities and Local Government Secretary Sajid Javid used his keynote speech at Conservative Party Conference to announce a new white paper on housing.
Speaking to Party members in Birmingham Mr Javid said:
''We will publish a Housing White Paper later this year, with further significant measures, all helping us towards our ambition for a million new homes by 2020.''
Mr Javid's speech contained hints that the Paper would usher in a harder line both on councillors refusing to approve new homes to meet local needs, and on developers who refrain from building on consented land. Mr Javid explained that:
''My message today is very clear: it's time to get building.
'The big developers must release their stranglehold on supply. It's time to stop sitting on landbanks, delaying build-out: the homebuyers must come first. Almost 280,000 planning permissions were issued over the last twelve months. I want to see each and every one of those homes built as soon as possible.
'Local leaders must be prepared to make difficult calls, even if they're unpopular. And so must MPs and councillors. Of course, there are valid reasons to oppose some planning applications. If they're in the wrong place, or there's not enough infrastructure, or they're just plain ugly …
But all of us have a duty to think about the long-term consequences of every decision we make.
'As elected representatives, we are here to take the right decisions – not the easy ones. Ultimately, we have a responsibility to build more houses. A responsibility, not just to our constituents, but to the next generation.''
At a panel event on the Conference Fringe Housing and Planning Minister Gavin Barwell elaborated on tackling 'landbanking', saying that the Government was considering means to require developers to set out clear timetables for building programmes and then "holding people to those commitments".
In her own speech to the Conference, Theresa May echoed the focus of Mr Javid's speech – saying that her Government would not be afraid to directly intervene on housing:
''High housing costs – and the growing gap between those on the property ladder and those who are not – lie at the heart of falling social mobility, falling savings and low productivity…as Sajid said in his bold speech on Monday, there is an honest truth we need to address. We simply need to build more homes.
'This means using the power of government to step in and repair the dysfunctional housing market….Making the market work for working people. Because that's what government can do.''
All this suggests a clean break from Cameron's year of majority Conservative Government. Greg Clark's DCLG made minor tweaks to the market, intended to make developer's lives easier and continued to play lip service to localism, thereby blunting their criticism of local authorities slow to face up to local housing need.
Last week's speeches imply that a more interventionist approach is imminent, both for the market and for local authorities.
Previous Articles