Conservative Party manifesto 2015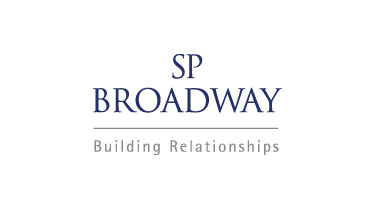 The Conservative Party has published its 2015 general election manifesto, 'Strong Leadership; A Clear Economic Plan; A Brighter, More Secure Future'.
'It is a profound Conservative belief that our country is made great not through the action of government alone', David Cameron writes in the foreword, 'but through the flair, the ingenuity and hard work of the British people – and so it has proved the last five years.'
'Now is the time to build on the progress we have made, not to put it at risk.  This Manifesto is our plan of action – our plan to take our amazing country forward."
Declaring themselves 'the party of home ownership', the Conservatives pledge to extend Right to Buy to tenants in Housing Associations, funded 'by requiring local authorities to manage their housing assets more efficiently, with the most expensive properties sold off and replaced as they fall vacant'.  Help to Buy will also be extended to cover another 120,000 homes, and a Help to Buy ISA launched this autumn.
Additionally, the manifesto sets out measures to go 'further and faster' to boost housing supply:
200,000 Starter Homes over the next Parliament, 'reserved for first-time buyers under 40 and sold at 20 per cent below the market price'
275,000 additional affordable homes by 2020
Doubling the number of custom-built & self-built homes by 2020
A new Right to Build, 'requiring councils to allocate land to local people to build or commission their own home'
A requirement for local authorities to have a register of available brownfield land, 'and ensure that 90% of suitable brownfield sites have planning permission for housing by 2020'
A new Brownfield Fund 'to unlock homes on brownfield land for additional housing'
A new London Land Commission, 'with a mandate to identify & release all surplus brownfield land owned by the public sector'
Support for locally-led garden cities and towns.
At the same time, the manifesto stresses that the Conservatives 'will let local people have more say on local planning'.  Garden cities will only be supported 'where communities want them'.  Local people will be given 'the final say' on onshore windfarm applications.  And when homes are granted planning permission, 'we will make sure local communities know up-front that necessary infrastructure will be provided'.  The party will ensure that brownfield land is used 'as much as possible' for development, and the Green Belt will remain protected.  In short, 'when it comes to planning decisions, local people are in charge.'
Boosting housebuilding while maintaining a commitment to localism – the Conservatives appear determined to square that circle, or at least want to appear to be.  Having streamlined the planning system and introduced the presumption in favour of sustainable development, the party has some work to do to reassure voters that it isn't in favour of a planning free-for-all, hence the emphasis on developing brownfield land.  Further and faster, yes, just no shortcuts through any green fields…
Click here to view the Conservative Party manifesto in its entirety.
Previous Articles