Could local authorities be exempted from the appeal process?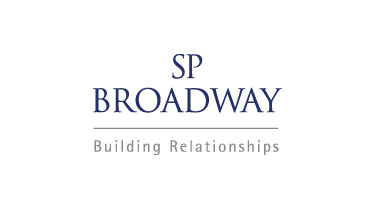 16 February 2015
A joint report by influential Conservative think tank Policy Exchange, and prominent Liberal Democrat peer Matthew Taylor, has proposed a new planning settlement with local authorities that would include exemptions from Planning Inspectorate jurisdiction.
The report, entitled 'Garden Villages – empowering localism to solve the housing crisis' proposes the exemption as a reward for local authorities that meet local housing need through building new 'Garden Villages'.
Lord Taylor, the author of the report, suggests that such Garden Villages would be 'self-sustaining communities' of between 1,500 and 5,000 homes, built in open countryside. He argues that such development, located away from existing settlements, would be preferred by most residents to new homes built on edge-of-town sites, land which people cherish as 'their views, their open spaces, the places they walk their dogs, and pick blackberries'.
Under Lord Taylor's proposal a 'New Towns Act' would give local authorities powers to designate and purchase land for a Garden Village within their Local Plan, and to assemble a Joint-Venture Delivery Vehicle to build the homes. The Joint-Venture Delivery Vehicle would also ensure that the land value uplift resulting from the successful development of the site was 'ring-fenced, in one way or another, to provide for the new community's internal infrastructure'.
Crucially by designating new Garden Villages local authorities would 'eliminate the threat of 'planning by appeal' around existing communities – removing the right of appeal for development proposals not allocated in the local plan'.
This 'quid-pro-quo' arrangement would allow local authorities to 'fully protect themselves against planning by appeal'.
Of course, these are proposals only, advanced by a think tank not by a government. And yet…
Both Lord Taylor and Policy Exchange have played a formative role in Coalition planning policy to date, with Lord Taylor leading the team that produced the new streamlined planning practice guidance rolled out in 2014. Policy Exchange is close to the Conservative leadership, with the Prime Minister's special adviser on housing planning, Alex Morton, joining No 10 from the think tank in 2013. It is of particular interest to note that Policy Exchange's last major planning paper, 2011's 'More homes: fewer empty buildings', advocated for change-of-use reforms that have since become a major part of Coalition policy, sparking the recent growth in office to residential conversions.
With a second Conservative–Liberal Democrat administration a possibility after May 7th the Garden Village proposals, backed by influential players from both parties, may just form one of the shared policy interests around which a Coalition could coalesce.
One to watch.
Previous Articles