Could planning reforms spark backbench rebellion?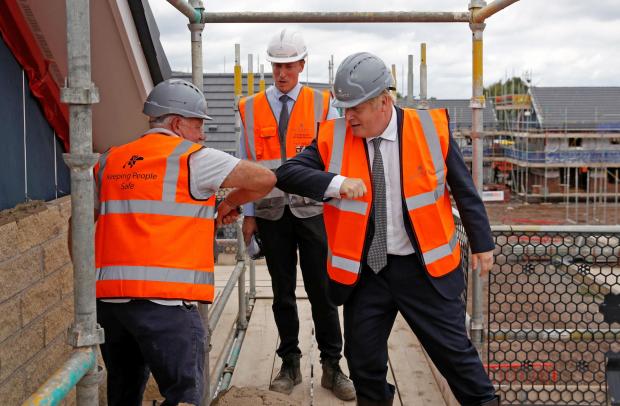 As the Planning White Paper has sunk in over the last two weeks, reaction has continued to emerge from all parts of the political spectrum.
Not surprisingly, Labour has critiqued the reforms, labelling them a "developers' charter" which will "bypass democracy", with Shadow Housing Secretary Thangham Debbonaire decrying scaling back affordable housing requirements.
Additionally, Liberal Democrat Housing Spokesperson, Tim Farron, blamed a lack of investment in social housing for the prevailing housing crisis, saying that the planning system is not to blame.
But vocal objection to the reforms has also surfaced from the Conservative benches. Isle of White MP, Bob Seely, warned that the reforms would erode local democracy and could carry serious political consequences for the Conservatives, with a prediction that a backlash at the ballot box could cost the Tories their Red Wall seats gained at the 2019 General Election.
Nick O'Brien, MP for Harborough in Leicestershire, wrote on Conservative Home that the reforms include "some great things in it, but it contains some ideas that need a lot of thought and careful handling", with issues around removing decision making on specific design issues. Mr O'Brien also said the government needed to do more to "shape demand: limiting immigration, using tax and credit policy to encourage funding to flow into businesses, not property speculation".
Meanwhile, in what could have been a well-timed jab at Boris Johnson, former-PM Theresa May wrote to Wokingham Borough Council to object to a proposed retirement village scheme in her constituency on the day the reforms were announced.
These could be the first rumblings of discontent from Conservative backbenchers, spurred on by councillors and grass-roots activists in their constituencies to tone down the Government's radicalism on planning reform. ​Jenrick et al will be keen to quickly quell any signs of revolt at both a national and local level. It was always going to be a difficult task for the Johnson administration to balance between appeasing their core supporter base in rural, often Green Belt, constituencies, and the need to 'Build Build Build'. But in doing so he may end up irreparably damaging relations with some of his key backers.
Previous Articles