County councils to be directed to make Local Plans (where needed)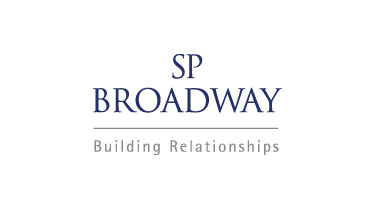 The Government has tabled an amendment to the Neighbourhood Planning Bill to allow second-tier local authorities to direct plan-making where required.
Housing and Planning Minister Gavin Barwell MP announced the amendments last week, whilst giving evidence to the Committee of MPs scrutinising the Neighbourhood Planning Bill. He described how the amendments would require "every local authority to have a development plan document" and said this would be achieved by enabling:
''The Secretary of State to direct two or more authorities to work together to produce a joint development plan document where that would ensure effective local planning in an area, for example, to address housing needs.''
MPs on the Committee asked the Minister whether this measure would replace the Government's previous commitment to make Plans on behalf of local authorities that don't have one by 2017. Mr Barwell appeared to confirm this was the case, saying:
"At the moment, if we were to intervene next year under the existing framework, all we can do, in essence, is to intervene where a council has not met its own timetable for the process of producing a plan. Ultimately, the recourse is that we step in and produce the plan.  I do not think that is ideal.
'My ideal solution would be for every council to do that [make a plan], but where they do not we must look at options where we could get a couple of councils to work together to produce one plan, or we could look at a county council potentially having a role; that might help."
Reacting to what he described as "a sharp intake of breath when I mentioned county councils" Mr Barwell added:
"I stress that the county council power is not something I would anticipate using regularly, but if you look at the parts of the country in which there has been a struggle to produce local plans, it is often because you have two or three districts where land use is heavily constrained, because large amounts of the land are green belt or protected in some other shape or form. As the hon. Member for City of Durham was saying, the duty to co-operate is therefore not working and the housing need is not being reallocated around the area. Hypothetically, there may be cases in which having a county council look across the county and ask, "Where in the county could the housing need go?" might be a way to deal with it.''
The amendments announced by Mr Barwell are easy to miss, but are likely to have a considerable impact.
The apparent abandonment of the threat of direct central Government involvement in plan-making, and the opening of the door to cross-authority and cross-tier plans marks a real change in approach. Sub-regional planning, advocated by Labour but resisted by Conservatives over recent years, seems to be experiencing something of a Lazarus moment.
As Labour's Roberta Blackman-Woods MP remarked at the Committee:
"I am very impressed by the new Minister's reading of the Lyons report that Labour produced a couple of years ago, because it is gradually being rolled out."
The full transcript of the Committee meeting can be read here.
Previous Articles