Design takes centre stage as Secretary of State puts developers on notice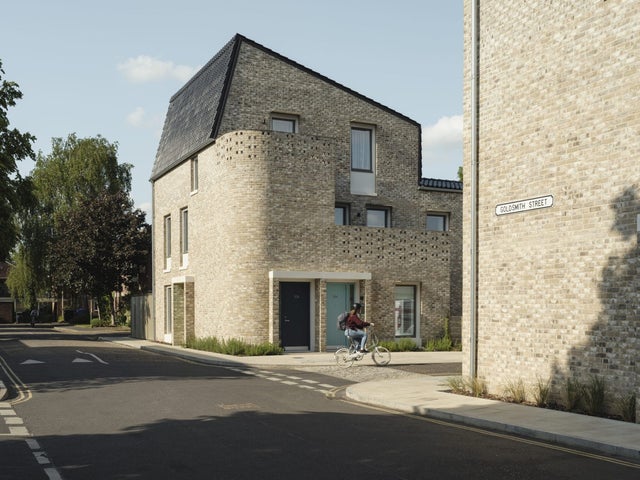 Speaking at an event organised by Policy Exchange and Create Streets, Robert Jenrick urged a "systemic change" in developers approach to design, saying: "For too long there has been a misconception in the housebuilding industry that quality is the enemy of supply, and "design now matters in this country and developers who bring forward poor-quality designs are going to have to change their practices."
This speech comes hot on the heels of the launch of the National Design Guide (NDG), setting out ten principles for good building intended to foster local character, community and be sensitive to climate change. Alongside the key design principles, the NDG creates the opportunity for planning authorities to prepare their own design guides to set out their expectations for design in large scale developments.
Government attitudes on design have been shifting for some time, following the introduction of the Help to Buy policy in 2013. James Brokenshire warned housebuilders in March that they must end "unacceptable" charges and "nightmare" snagging problems in new homes if they wanted to continue to benefit from the policy. Particular developers such as Persimmon have been singled out for poor build quality and design, and the sale of "exploitative" leasehold homes.
At the same event, Robert Jenrick defended Permitted Development rights, arguing that they had been "a great force in bringing new properties onto the housing market", but noting there had been issues with "quality of design and environmental standards".
The SP Broadway view
The agenda of groups like Create Streets is increasingly showing through in Government policy. As the Government has underpinned more and more development through Help to Buy, the focus has started to shift from housing targets to quality. Both the NDG and the interim Building Better, Building Beautiful Commission Report stress the need for developments which fit a local vernacular and are "visually attractive".
These Ministerial statements and reports should be taken as a notice to the industry that substandard designs may become ineligible for Government support, and local design guides will be given substantial weight in the planning process. For our clients, this could add costs and delays to the planning process. Accordingly, it may make sense to address design at an earlier stage when launching new projects.
Previous Articles