General Election 2015: Planning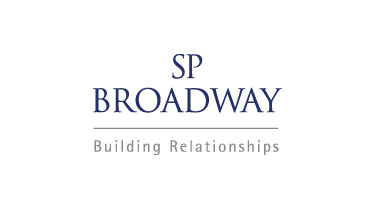 impact
By the end of this week we could have a new Government. You need to know how this could impact on planning and development, and our guides to each of the parties' manifesto commitments on planning can be read here.
One manifesto commitment could have more impact than any other: Labour's promise to implement the Lyons Review proposals to increase government involvement in housebuilding.  The last of our four-part analysis of the Lyons Review can be found below.
Whatever the outcome of Thursday's election, we will be on-hand to help figure out what it means for you and for the development frontline.  Watch out for our free post-election events, combining analysis of the new planning landscape with insights on how to navigate the politics.  More details to follow, once the votes of 50 million people (and frantic inter-party negotiations) have installed our next Government…
Part 4: Lyons Review recommendations
31 – 39
& Overview
31: Space Standards
32: Zero Carbon Homes
33: More quality homes for market rent
34: Shared ownership
35: Housing for older people
36: Promoting effective partnership models
37: Councils investing in new homes
38: Right to Buy
39: Unlocking capacity and ambition of Housing Associations
Click here to read Lyons Review recommendations 31-39 in full
In its final pages the Lyons Review turns its gaze away from homes built for sale on the open market towards alternative forms of housing provision.
The Review is keen to stress that these alternatives have an important role to play in tackling Britain's housing shortfall.  The private rental sector is to be bolstered, with local authorities required to consider rental needs alongside open market needs in their Local Plans.  First-time buyers are to be tempted by a 'new and coherent' shared ownership offer and, at the other end of the generational scale, more older people's housing is to be built through new private sector incentives.
Heavy emphasis is placed on the need to build more council housing, perhaps a tacit acknowledgement of the poor record of the last Labour Government in this area.  The borrowing capacity of local authorities and housing associations is to be increased to finance new council homes, and new partnership models encouraged to help boost council home delivery.  Interestingly, the Review proposes that Right to Buy be reformed rather than scrapped, one of the more awkward recommendations for Ed Miliband given the Labour Party's recent denouncement of this flagship Conservative policy.
The Lyons Review: Overview
Sir Michael Lyons frames his recommendations as responses to two problems at the root of Britain's housing shortage: firstly that 'not enough land is being brought forward for new homes'; secondly that 'the nation's capacity to build homes has shrunk drastically'.  For Lyons two words answer both questions: public sector.
On land supply Lyons wants to see local authorities, bound by their new duty to designate and deliver Housing Growth Areas, taking ownership of land release.  Under his vision local authorities would no longer merely grudgingly grant consent for limited land releases through a restrictive planning system, but would play an active role, overseeing and enabling the release of huge swathes of new land for new homes.  The restrictive planning system itself is to be left as it is, with the earnest hope that greater localism will render it less of a block on private sector-led development.
Similarly, the 'nation's capacity to build homes' is to be increased, not by enabling the private sector to go further, but by calling in the public sector cavalry to make up the distance.  Increased borrowing and increased government powers are to enable greater public sector building, with the aim of returning to the mixed private / public housebuilding boom of the 1950s.
Whilst Lyons' analysis of the two problems at the heart of Britain's housing crisis is widely shared, his proposed government remedy is more controversial.  An equally strong argument can be made that the private sector can do more to deliver the homes Britain needs, if the shackles imposed on it by the current restrictive planning system are loosened.  According to this narrative the Lyons Review ducks the planning system challenge, placing its hope in a public sector alternative rather than liberalising the rules holding the private sector back.
However, we should remember that such liberalisation would be a hard sell for any political party given the strength of local opposition to development.  Perhaps it is hardly surprising that Labour, like the Conservatives, has chosen to hope that localism will organically fix the system, rather than risk the electoral splinters of root-and-branch planning reform.
Click here to read our analysis of all the Lyons Review recommendations
Meanwhile, on the campaign trail…
Bookies favour Miliband as next PM
Rent control plans hit housebuilder shares
Garden Cities favoured by three main parties
Previous Articles