George Osborne: We are the builders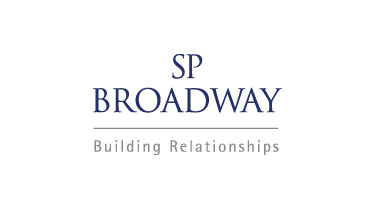 Chancellor of the Exchequer George Osborne outlined a range of housing pledges in his Spending Review and Autumn Statement on Wednesday, doubling the housing budget to over £2 billion per year and setting out "a bold plan to back families who aspire to buy their own home".
Presenting what he called "the biggest house building programme by any government since the 1970s", the Chancellor announced that the Government is to directly support the delivery of 400,000 affordable new homes by the end of the decade.
Starter Homes and shared ownership promoted
Almost half of the 400,000 new affordable homes promised by the Chancellor will be Starter Homes, offered to first-time buyers under 40 at a 20% discount. The Government also wants to deliver a further 135,000 shared ownership homes, with the Autumn Statement relaxing eligibility criteria for shared ownership properties,
London Help to Buy introduced
George Osborne also announced a new Help to Buy scheme for London. With a namedrop to Conservative mayoral candidate Zac Goldsmith, the Chancellor explained that the scheme would offer loans to first-time buyers in the Capital worth up to 40% of the home's value – double the amount currently offered in the national Help to Buy scheme:
"The government will help address the housing crisis in our capital city with a new scheme – London Help to Buy. Londoners with a 5% deposit will be able to get an interest-free loan worth up to 40% of the value of a newly-built home. My Honourable Friend for Richmond Park has been campaigning on affordable home ownership in London. Today we back him all the way."
Buy-to-let hit by tax hike
The Autumn Statement introduces tax rises for those purchasing additional properties such as buy-to-let houses and second homes, who will now be hit with an extra 3% in stamp duty. The tax is expected to raise almost £1 billion by 2021, some of which Osborne said would be reinvested "in local communities in London and places like Cornwall which are being priced out of home ownership".
Public sector land sales
As widely expected the Chancellor announced a further round of public sector land sales – with £4.5 billion worth of government land and property for residential development. A further Autumn Statement measure, which enables councils to sell off assets and to invest the funds in services, looks set to further boost the amount of public sector land and property coming onto the market for redevelopment.
Planning changes
Whilst not referenced in Mr Osborne's speech the documents that accompanied the Autumn Statement set out a number of changes to the planning system:
Neighbourhood plans – The government will ensure that local communities can allocate land for housing through neighbourhood plans, even if that land is not allocated in the local plan. 
Starter Homes – The government will amend planning policy to ensure the release of unused and previously undeveloped commercial, retail and industrial land for Starter Homes, and support regeneration of previously developed, brownfield sites in the greenbelt, by allowing them to be developed in the same way as brownfield sites elsewhere, providing it delivers Starter Homes. This will be subject to local consultation, such as through neighbourhood plans.
The document also proposed technical changes to deemed discharge rules and viability tests.
George Osborne has a new slogan, honed over recent months and repeated in his Autumn Statement, ''we are the builders''. He cannot be accused of failing to back up words with policy, the number of housing and planning measures in the Autumn Statement is highly unusual. Autumn Statements haven't in the past strayed too far into housing matters, this time a swathe of the Chancellor's speech was dedicated solely to the provision of new homes.
It's a sign of intent from the Government – to pull on a range of policy levers to deliver David Cameron's election pledge to build 200,000 new homes a year. There is a particular focus on policies that will encourage the private sector to build more, and to build more quickly – from promoting Starter Homes, the form of affordable housing that gives the highest return for developers, to tackling restrictions to speedy development in the planning system.  In this context the tax increases on Buy-to-let is something of a fig leaf – a symbolic raid on property profits set against a backdrop of incentivising investment in development.
Previous Articles