Gove opposes housing proposal in his constituency despite Govt push to 'build, build, build'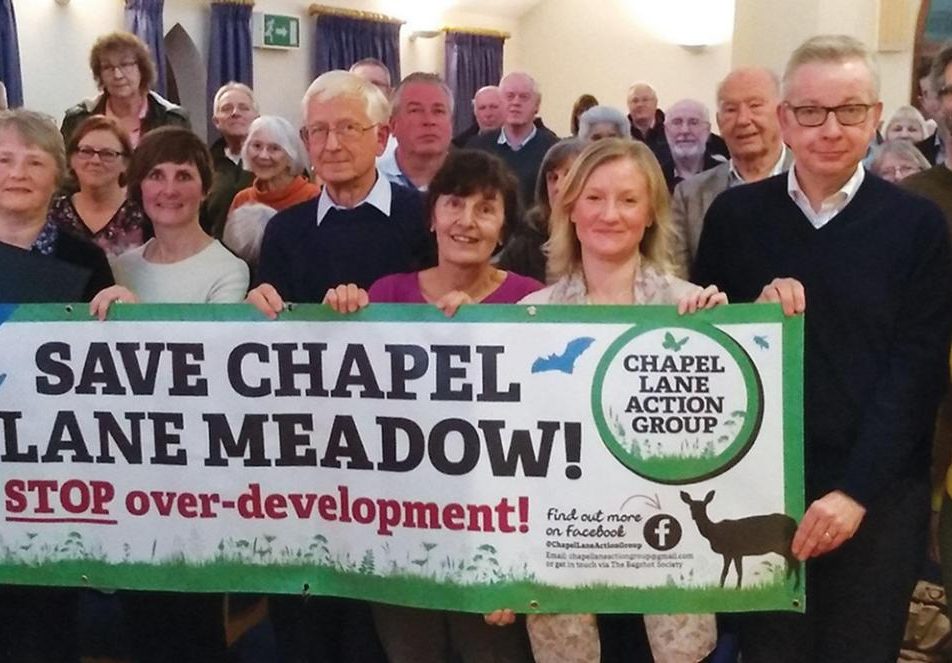 Michael Gove, Minister for the Cabinet Office, has courted attention this week for stepping in to object to a planning application to build 44 homes, 40% of which would be affordable, in his constituency.
Mr Gove appeared at a planning inquiry into CALA Homes' proposals to build on land known as Chapel Lane Meadow in Bagshot, which residents say threaten local wildlife and the character of the village.  Surrey Heath Borough Council, which recently lost its 5-year housing land supply, dropped opposition to the proposals last month, after concluding that the identified harms as a result of the proposal would not significantly and demonstrably outweigh the benefits.
Apparently, Mr Gove has been a friend to the objecting Chapel Lane Action Group throughout, with Chairwoman Clare Davies saying he had "attended a public meeting, assisted with fundraising, provided written representations, made himself available to speak and very helpfully attended the planning inquiry to speak on behalf of his constituents".
Although made in a personal capacity, Mr Gove's intervention serves as a timely reminder of the tension between the Government's ambitious housebuilding targets and the reality that MPs – though they may profess to support such an agenda in public – are often less keen to extoll the virtues of development when it comes to their own constituencies.  His is not the only recent high-profile anti-development interference in recent months – former Prime Minister Theresa May wrote to Wokingham Borough Council in August to raise her concerns about 55 retirement flats in her constituency.
Politicians always have to tread a tightrope balancing the desires of their constituents with the policy of their Party. But with the Government's radical plans to reform the planning system provoking unrest in Tory shires, Conservative MPs are increasingly finding that balance impossible to maintain.
Previous Articles