Small housebuilders to benefit from new Government funding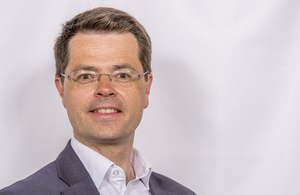 Last week the Ministry for Housing, Communities and Local Government announced a 'Housing Delivery Fund' – a new £1 billion fund designed to kickstart SME housebuilding and speed up housing delivery in conjunction with Barclays Bank. Barclays will provide £875 million, with the remaining £125 million from Homes England. The fund has been established to help boost small and medium sized developers unlock smaller sites.
Funding of between £5 million and £100 million will be available to loan to SMEs who can demonstrate a history of completing developments on time and to a high quality. The scheme will be overseen by Homes England, and is part of the Government's wider strategy to increase the housebuilding output of SMEs, with two thirds of new homes currently being built by the ten large housebuilders.
Commenting on the announcement, Secretary of State for Housing, Communities and Local Government James Brokenshire said:
"My priority as Housing Secretary is to get Britain building the homes our country needs.  This new fund – partnering Homes England with Barclays – is a further important step by giving smaller builders access to the finance they need to get housing developments off the ground.
"This is a fantastic opportunity to not only get more homes built but also promote new and innovative approaches to construction and design that exist across the housing market."
Chairman of Homes England Sir Ed Lister commented:
"Homes England has been established to play a more active role in the housing market and do things differently to increase the pace, scale and quality of delivering new homes.
The Housing Delivery Fund demonstrates Barclays' commitment to the residential sector and will provide a new funding stream for SME developers to help progress sites and deliver more affordable homes across England."
The move to boost SME housebuilding reflects the direction of the revised National Planning Policy Framework , which states that "small and medium sized sites can make an important contribution to meeting the housing requirement of an area, and are often built-out relatively quickly."
The NPPF goes further still in actively encouraging local authorities to incorporate small developments within their Local Plans, and states that they should "identify through the development plan … land to accommodate at least 10% of their housing requirement on sites no larger than one hectare."
In light of the  revised NPPF, the new 'Housing Delivery Fund' will come as good news not only to SME developers, but to local authorities too, who are now being encouraged by the Government to deliver more homes through small sites in an attempt to diversify the housing market. As the Government continues in its aim to build 300,000 new homes per year by the mid-2020s, this fund will go some way to encouraging SME housebuilders – and notably it goes further than the £630 million pledged for small site development in last year's Autumn budget.
Previous Articles