Government defends proposed local plan role for county councils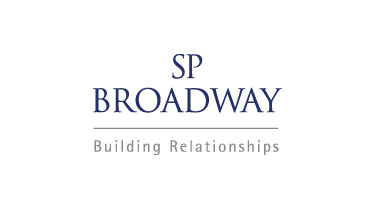 Housing Minister Gavin Barwell MP has stressed the Government's commitment to new proposals that would enable county councils to direct local plans.
Speaking at the Bill Committee scrutinising the Neighbourhood Planning Bill Mr Barwell clarified the detail of the proposal:
''Under our proposals, a county council will be invited to prepare, revise or approve a local plan only if the local planning authority has failed to progress its plan, and when the Secretary of State thinks it is appropriate. County councils are directly accountable authorities, with the knowledge and understanding of the development needs of their areas, so in the Government's opinion they are suitable bodies to prepare a plan for the areas they represent.''
The proposals, which were introduced in October as a last-minute addition to the Neighbourhood Planning Bill, came under attack from Labour's Shadow Housing and Planning Minister Roberta Blackman-Woods MP. Mrs Blackman-Woods told the Bill Committee that:
''The District Councils Network has expressed serious concerns about the new clause and the new schedule. It would much prefer a collaborative process. It feels that the new clause casts district councils aside and leaves county councils to get on with the job rather than district councils being expected to work with county councils to see plans through…Hardly surprisingly, although district councils are not very happy, the County Councils Network has welcomed new clause 5 and new schedule 1.''
Mr Barwell responded:
''Perhaps a mistress of understatement, the Hon. Lady said that district councils were not terribly happy and county councils were reasonably happy. My message to district councils listening to this debate is that it is completely in their own power to ensure that this new clause is never used. All they need to do is produce local plans that address housing need in their area, and there will never be any reason at all for the Secretary of State to make use of this power. The only circumstances in which the power could ever be used would be if a district council somewhere in the country were failing to produce a local plan that met need in its area. To county councils, I would say, "Don't get too excited", because I do not think the intention is to make regular use of this power.''
Mr Barwell's remarks confirm that plans for the Secretary of State to directly intervene to make local plans in areas without them by 2017 have been dropped – instead the SoS will direct county councils to intervene on his behalf.
The concern of the District Councils Network about this change is understandable. Whilst the prospect of a Plan made in Whitehall being forced on a community always seemed fairly remote, it is possible to imagine a county council being ready and willing to step in and deliver their vision for their area's future. Whilst Mr Barwell is keen to suggest that the new power will not be used in practice, with the 2017 deadline approaching (however that deadline is interpreted) and county councils itching to use new powers, behind-schedule district councils will need to get a move on to avoid what is for many the most undesirable outcome – being told what to do by their county council colleagues.
In giving local plan making powers to county councils, has the Government found a stick more effective than any carrot?
Previous Articles