Housing Minister attacked for opposing development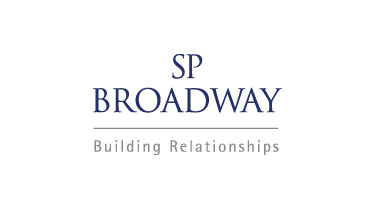 Labour have accused Housing and Planning Minister Gavin Barwell MP of resisting development in his own constituency.
Teresa Pearce, Member of Parliament for Erith and Thamesmead has recently been appointed as Labour's Shadow Housing Minister and started her new role by launching an attack on her Conservative counterpart.
Mrs Pearce highlighted Mr Barwell's decision in 2015 to oppose plans for 500 new homes at Shirley, in his Croydon Central constituency. Speaking to the Independent she said:
"Croydon's Labour Council have been leading the way in clamping down on rogue landlords, bringing empty properties back into use and in pushing forward new housing developments.
'There is a growing consensus that we desperately need new affordable homes built both in the capital and across the country to tackle the housing crisis. It's a shame the Minister seems to want these homes built anywhere but in his back yard.''
Mr Barwell responded to the Independent, highlighting that the development proposals he opposed at Shirley had a Green Belt dimension:
"If you look at my record as a councillor for 12 years in Croydon and then as an MP I've consistently supported housebuilding. When I was actually involved in running the council we turned the town centre into an opportunity area for thousands more homes to be built.
'I do feel very strongly that unless there is literally no alternative we shouldn't be building houses on Green Belt or Metropolitan Open Land. The overwhelming majority of people who lived in the area agreed with me and the Labour council now clearly agree with me because they are no longer planning to build houses on the sites concerned.
'The local plan proposes building thousands more homes in Croydon and the vast majority of those I support."
In what was no doubt a trying week for Mr Barwell he was promptly attacked by Labour campaigner Steven Downes in the Londonist magazine for supporting new homes in Croydon town centre. Mr Downes accused the MP of supporting plans to ''double the number of homes proposed [in an existing application] to around 1,000 — most expected to be "luxury" or "executive apartments" in high-rise tower blocks''.
This war of words is a fairly standard party-political spat, but one that reveals a lot about the problems MPs face in responding to planning applications on their home turf. In an age where all the major political parties are signed up to building more homes, voicing constituent concerns about a particular development can lead to accusations of hypocrisy. Likewise, at a time when public concern about inequality is rising, support for development in an area with rising property values can incur accusations of facilitating gentrification, a word that is now politically toxic.
Mr Barwell's line on development in his constituency – opposition to Green Belt but support for brownfield – attempts to chart a coherent course through the politics of planning minefield. It is an approach that is increasingly followed by other MPs – it is worth noting that Mr Barwell is an author of a popular guide to how parliamentarians can retain their seats. Many of those MPs will be watching with interest to see how Mr Barwell weathers this spot of planning-based political turbulence, with a view to managing tricky development issues in their own constituencies.
Previous Articles