Housing Minister calls for "more, better, faster" to counter gloomy forecasts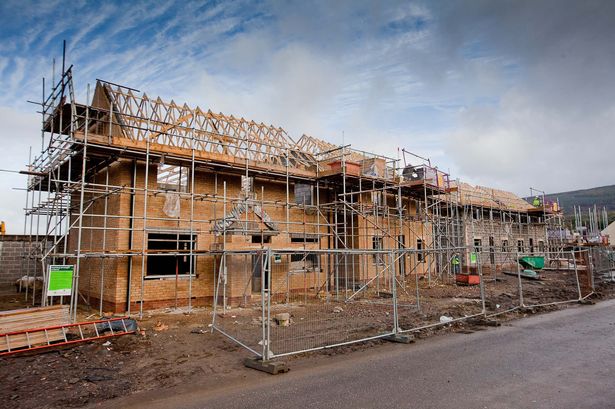 Speaking to The Times, Kit Malthouse MP has asked developers to "keep calm and keep building", in a bid to push housing delivery up to the Government's target of 300,000 homes a year by the mid 2020s – a number not achieved since 1969.
In a wide-ranging interview about the health of the planning and development sector, Mr Malthouse stressed the need for developments to include higher quality architecture than at present. This emphasis, the second part of his mantra, is based in a belief that residents local to a proposed housing development are justifiably anxious about "blank housing estates that could be anywhere".
He also spoke about:
The slowdown in house price growth being temporary; a claim supported by many industry experts.
Replacing 'Nimbyism' with 'Slimbyism (Something Logical In My Backyard)'.
Drive for greater housing variety including build-to-rent and homes manufactured off-site.
Utilising Neighbourhood Plans to "give locals a voice".
The third part of the Housing Minister's mantra appears to be going well. Research into local authority efficiency at dealing with planning applications, conducted by Shelter, suggests that Councils are approving more major applications within the 13-week statutory limit (or an agreed time limit) than at any other point this decade – up from 47% in 2012/13 to 87% in 2017/18.
Greg Beales, Shelter Director of Campaigns, has gone further than Kit's rallying cry for developers to 'crack on', criticising them for "blaming the planning system for their failure to build the kinds of homes families need…the figures show that's a myth."
Despite the positive statistics for speed of planning approval, the Centre for Policy Studies has recently released its research into new-build completions, claiming the 2010s will be the least productive decade since the Second World War, with an average of 130,000 new homes completed per year.
The Housing Minister has clearly set out his desire to see more homes built, and believes it is possible to build them to a higher standard and at a faster rate. Part of this strategy is undoubtedly reliant on permitted development, which the Minister will be "consulting on extending", though there has been widespread condemnation of the quality and size of some homes delivered through this mechanism.
Whether the Government's target is a realistic one, and how the housebuilding industry reacts to be pressured into "more, better, faster", remains to be seen.
Previous Articles