Housing Secretary announces £500 million affordable homes boost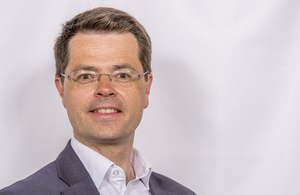 Secretary of State for Housing, Communities and Local Government James Brokenshire has unveiled £500 million of funding to increase building of affordable homes and propel the Government towards its goal of building 300,000 new homes per year by the mid-2020s. The funds will be allocated to housing associations via strategic partnerships with Homes England, and will allow the construction of 11,000 new homes.
Mr Brokenshire also announced £9 million to build new homes on London rooftops, which will be built offsite and hoisted onto buildings, to minimise disruption during the construction process. The revised NPPF encourages local authorities to make use of airspace above existing buildings to provide new homes. The homes will be delivered by Apex Airspace Developments.
Commenting on the new funds, the Secretary of State said:
"By providing targeted investment in affordable homes, and funding innovative projects to build rooftop properties, we are making our housing market work for everyone.
"Our £500 million funding boost for housing associations will help them build thousands of extra affordable homes – including properties for social rent.
"These measures are all part of our plans to deliver 300,000 homes a year by the mid-2020s."
Chairman of Homes England, Sir Edward Lister said:
"I welcome the new strategic partners who share our ambition to build better homes faster.
"Our new ways of working with the sector means that housing associations can use their funding flexibly across their development programmes and respond quickly to local housing demand and a changing market."
This will give housing associations the flexibility to boost delivery, as they will be able to allocate the funding across multiple projects, wherever the money is needed. The announcement is the latest step in the Government's drive to increase affordable housebuilding, following the lifting of the local authorities' borrowing cap in October. It marked a major change in direction in Conservative housing policy, and a recognition that neither housing associations nor private developers are currently equipped to deliver the huge number of new homes required to ease the housing crisis.
Previous Articles