Housing White Paper: Wider measures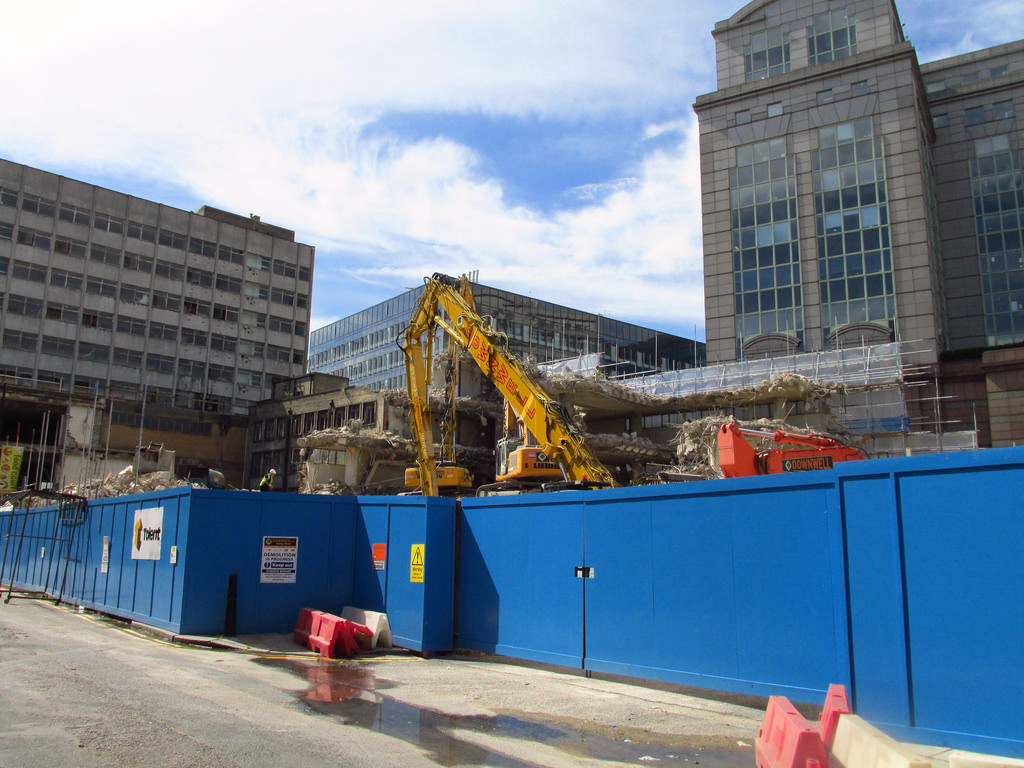 In addition to efforts to increase the supply of housing land, the White Paper proposes a range of tweaks to planning policy. We highlight below the measures that look set to have a direct impact on development projects:
Increased planning fees & introduction of a possible appeal fee
Local authorities will be able to increase fees by 20% from July 2017 if they commit to invest the additional fee income in their planning department. We are also minded to allow an increase of a further 20% for those authorities who are delivering the homes their communities need and we will consult further on the detail. Alongside we will keep the resourcing of local authority planning departments, and where fees can be charged, under review. (p.37)
We will make available £25m of new funding to help ambitious authorities in areas of high housing need to plan for new homes and infrastructure. (p.38)
Unnecessary appeals can be a source of delay and waste taxpayers' money. We will consult on introducing a fee for making a planning appeal. We are interested in views on this approach and in particular whether it is possible to design a fee in such a way that it does not discourage developers. (p.38)
Possible requirement to build out consented sites in two years
We are considering the implications of amending national planning policy to encourage local authorities to shorten the timescales for developers to implement a permission for housing development from the default period of three years to two years, except where a shorter timescale could hinder the viability or deliverability of a scheme.
The Government will prepare new guidance to local planning authorities following separate consultation, encouraging the use of their compulsory purchase powers to support the build out of stalled sites.
We will amend national planning policy to encourage local authorities to consider how realistic it is that a site will be developed, when deciding whether to grant planning permission for housing development, on sites where previous permissions have not been implemented. We want to discourage proposals where the failure to implement previous permissions suggests that there is no intention to build, or where there are insurmountable barriers to delivery on the site. We are interested in views on whether an applicant's track record of delivering previous, similar housing schemes should be taken into account by local authorities when determining planning applications for housing development.
(p.42)
Stricter guidelines and increased developer contributions for Green Belt sites
We propose to amend and add to national policy to make clear that authorities should amend Green Belt boundaries only when they can demonstrate that they have examined fully all other reasonable options for meeting their identified development requirements, including:
– making effective use of suitable brownfield sites and the opportunities offered by estate regeneration;
– the potential offered by land which is currently underused, including surplus public sector land where appropriate;
– optimising the proposed density of development; and
We will also explore whether higher contributions can be collected from development as a consequence of land being released from the Green Belt.
(p.28)
New review of developer contributions
The independent review of CIL and its relationship with Section 106 planning obligations, published alongside this White Paper found that the current system is not as fast, simple, certain or transparent as originally intended. The Government will examine the options for reforming the system of developer contributions including ensuring direct benefit for communities, and will respond to the independent review and make an announcement at Autumn Budget 2017.
(p.40)
Encourage high-density developments
The Government proposes to amend the National Planning Policy Framework to make it clear that plans and individual development proposals should:
• make efficient use of land and avoid building homes at low densities where there is a shortage of land for meeting identified housing requirements;
• address the particular scope for higher-density housing in urban locations that are well served by public transport (such as around many railway stations); that provide scope to replace or build over low-density uses (such as retail warehouses, lock-ups and car parks) or where buildings can be extended upwards by using the 'airspace' above them
(p.42)
Encourage brownfield
We will amend the National Planning Policy Framework to indicate that great weight should be attached to the value of using suitable brownfield land within settlements for homes, following the broad support for this proposal in our consultation in December 2015.
(p.25)
Encourage small sites
We will amend national policy to expect local planning authorities to have policies that support the development of small 'windfall' sites (those not allocated in plans, but which come forward on an ad hoc basis); and indicate that great weight should be given to using small undeveloped sites within settlements for homes, where they are suitable for residential development.
We are proposing a number of additional changes to the National Planning Policy Framework to:
• give much stronger support for sites that provide affordable homes for local people
• make clear that on top of the allowance made for windfall sites, at least 10% of the sites allocated for residential development in local plans should be sites of half a hectare or less.
(p.27)
Starter home threshold watered down
In keeping with our approach to deliver a range of affordable homes to buy, rather than a mandatory requirement for starter homes, we intend to amend the NPPF to introduce a clear policy expectation that housing sites deliver a minimum of 10% affordable home ownership units. It will be for local areas to work with developers to agree an appropriate level of delivery of starter homes, alongside other affordable home ownership and rented tenures.
(p.59)
Previous Articles