Jowell leads attack on reduced affordable housing requirements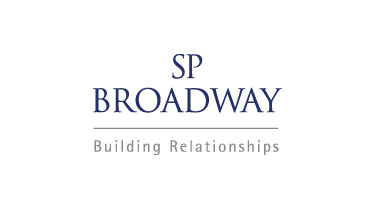 9 February 2015
Dame Tessa Jowell MP has strongly criticised recent Government reforms that reduce affordable housing requirements in return for increased development of empty properties.
The reforms were introduced in December by Planning and Housing Minister Brandon Lewis, who argued at the time that:
"These deregulatory reforms will reduce the cost of converting empty and redundant buildings into new homes.  This is part of a package of measures by the Government to reduce the number of empty buildings across the country, which is good for both the environment and for society.  Excessive section 106 tariffs (which include deals on payments for affordable housing) just lead to no housing, no regeneration and no community benefits."
Labour, campaigning on a range of housing pledges, have quickly seized on the policy, presenting it as a sign of a Government intent on enervating affordable housing provision.  Dame Tessa has made opposition to the policy a part of her campaign for the London Mayoralty in 2016, delivering an impassioned denunciation of Government motives in the Guardian:
''This Government is carelessly giving away hundreds of millions of pounds worth of affordable homes urgently needed by Londoners, rather than standing firm on the side of families desperate for affordable housing.  That is a very clear statement of the priority of this Tory-led government.'
''It is a bitter truth about this Government that, given the choice between developers' interests or badly housed families, they seem to choose the developers every time."
Following Dame Tessa's lead Labour's national team have also attacked the change, with Shadow Housing Minister Emma Reynolds proclaiming on Tuesday:
''David Cameron's Government has consistently and repeatedly watered down affordable housing requirements, depriving local communities of badly needed affordable homes, and have failed to assess the impact of their policy.  But one thing is clear – it will lead to fewer affordable homes.  Ministers should urgently scrap this policy and think again.''
Criticism of the policy has also come from non-partisan sources, with the Westminster Property Association warning the Government that the change
''removes an important element of developer contribution to the provision of affordable housing.  The unintended consequences of such policies will actually lead to a further erosion of the ability of people from a wide range of backgrounds to live in the heart of the capital."
Labour's attack seems to have gained some traction, with the ability of the deregulation policy to see through an increase in the number of affordable homes through an increase in the number of all homes being questioned.
Given prominent attacks in recent years by Ed Miliband on 'predatory' developers 'hoarding land' it is interesting to note that it is the Westminster Property Association, representing many in the development industry, that have led nonpartisan opposition to the deregulation policy.  This opposition has been based not on grounds of profit, but of social impact.
Caricatures of the development industry, and the motives of people working in it, have a habit of being somewhat wide of the mark.
Previous Articles